If you're a foodie who uses social media, you know by now that Butter Boards have taken the internet by storm. The original concept, created by Chef Josh Mcfadden, has been popularized by recipe developer Justine Doiron, who sought to make butter boards the next "it" appetizer. Many have said that the butter board trumps the cheese board, but we say why not have both?!
In true Artikaas fashion, we had to give this trend a twist by incorporating our gouda. Our take on this viral spread features our savory, raw milk Hay There Gouda with Truffle. It really elevates the creaminess of the butter and you get the best of both worlds - butter and cheese!
Butter Board Ingredients:
Salted Butter
Ground Black Garlic
Parsley
Pistachios
Honey
Baguette
Radishes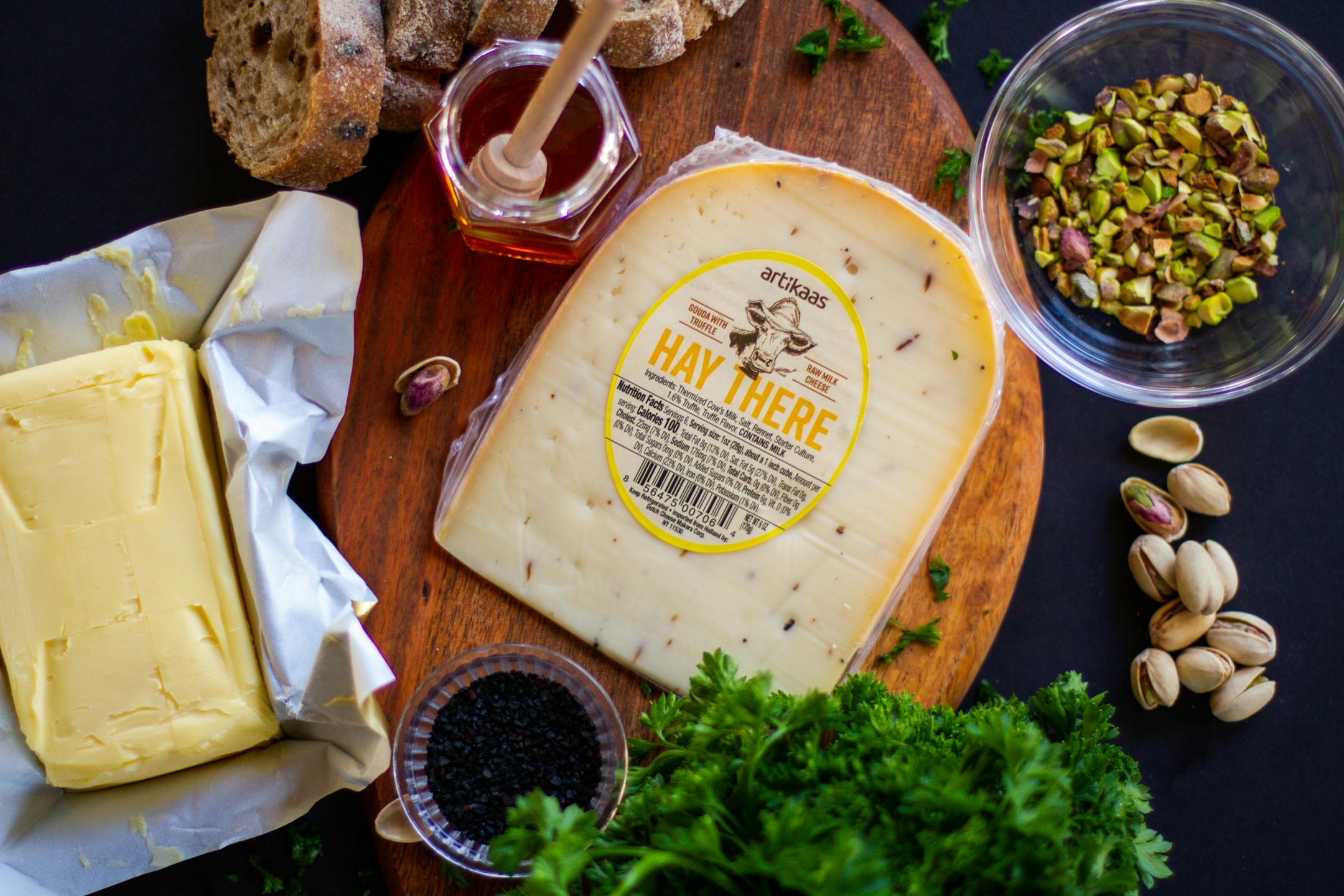 How to Make a Butter Board
Start with a high quality, room temperature butter so that it spreads nice and smooth. We used salted butter, but you can opt for unsalted and top with flakey salt as a garnish if you prefer the crunch.
Shred a wedge of Hay There Gouda with Truffle and mix ½ of the cheese into the butter. Reserve the other half of the wedge for topping later.
With a butter spreader, generously spread the butter all over a board or platter of your choice. Serving this for the holidays? Spread it into the shape of a pumpkin or a tree!
Use the reserved shredded truffle gouda and sprinkle on top of the butter.
Sprinkle ground black garlic, chopped pistachios, and chopped parsley over top.
Add a thick, yummy drizzle of honey. We used truffle honey but any honey will work.
Serve it with a side of crusty bread, radishes, and a butter knife and you're ready to enjoy!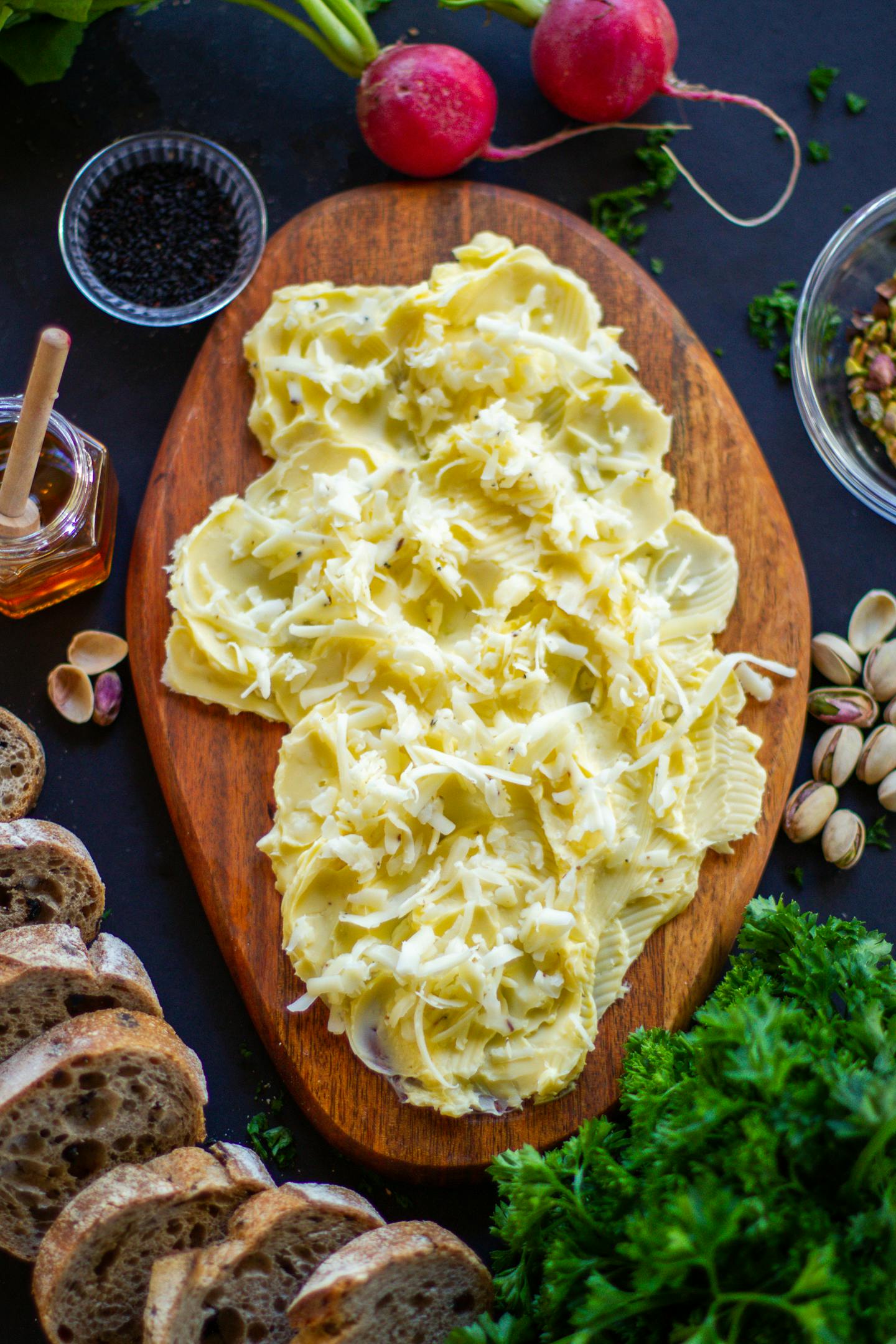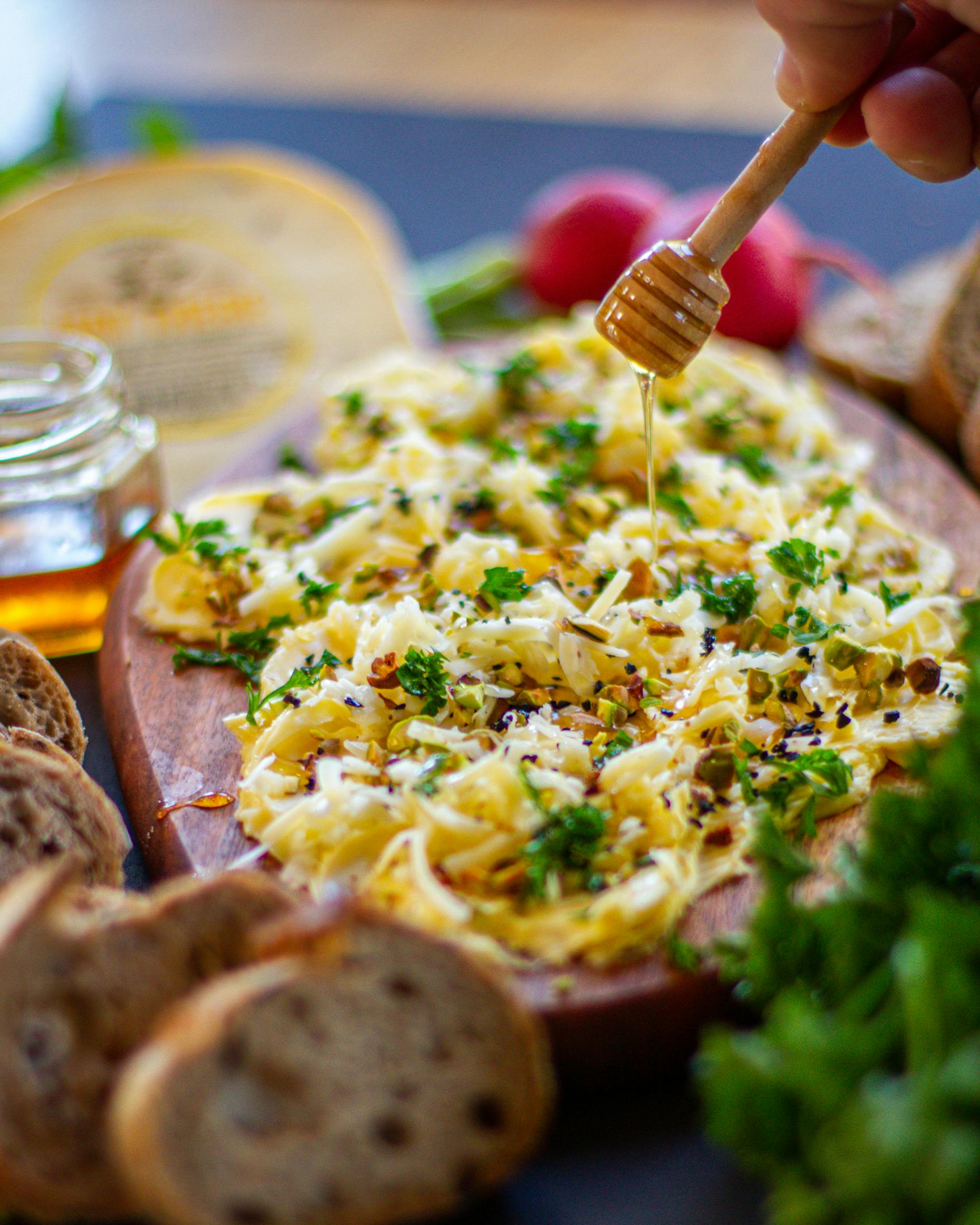 The fun thing about butter boards is that you can let your imagination run wild with them. You can spread the butter into a unique shape for the holidays, use flavored butters to step it up a notch, and use garnishes galore. By mixing in any of our specialty gouda flavors, the combinations are endless.