A hearty breakfast has never been easier with this cheesy, melty breakfast hash!
In under 30 minutes— and in just one skillet—you'll have crispy potatoes with vibrant peppers and sweet, buttery caramelized onions perfectly complemented by the rich, savory notes of our award-winning Parèggio.

A symphony of flavor and texture in every single bite!
INGREDIENTS
20 ounces Yukon Gold Potatoes (4 cups cubed)
½ large yellow onion
1 red bell pepper
1 green bell pepper
2 tablespoons olive oil
¼ teaspoon salt
¼ teaspoon black pepper
3 ounces Artikaas Parèggio
OPTIONAL ADD-ONS:
2 fried eggs
1 scallion, diced
¼ teaspoon crushed red pepper flakes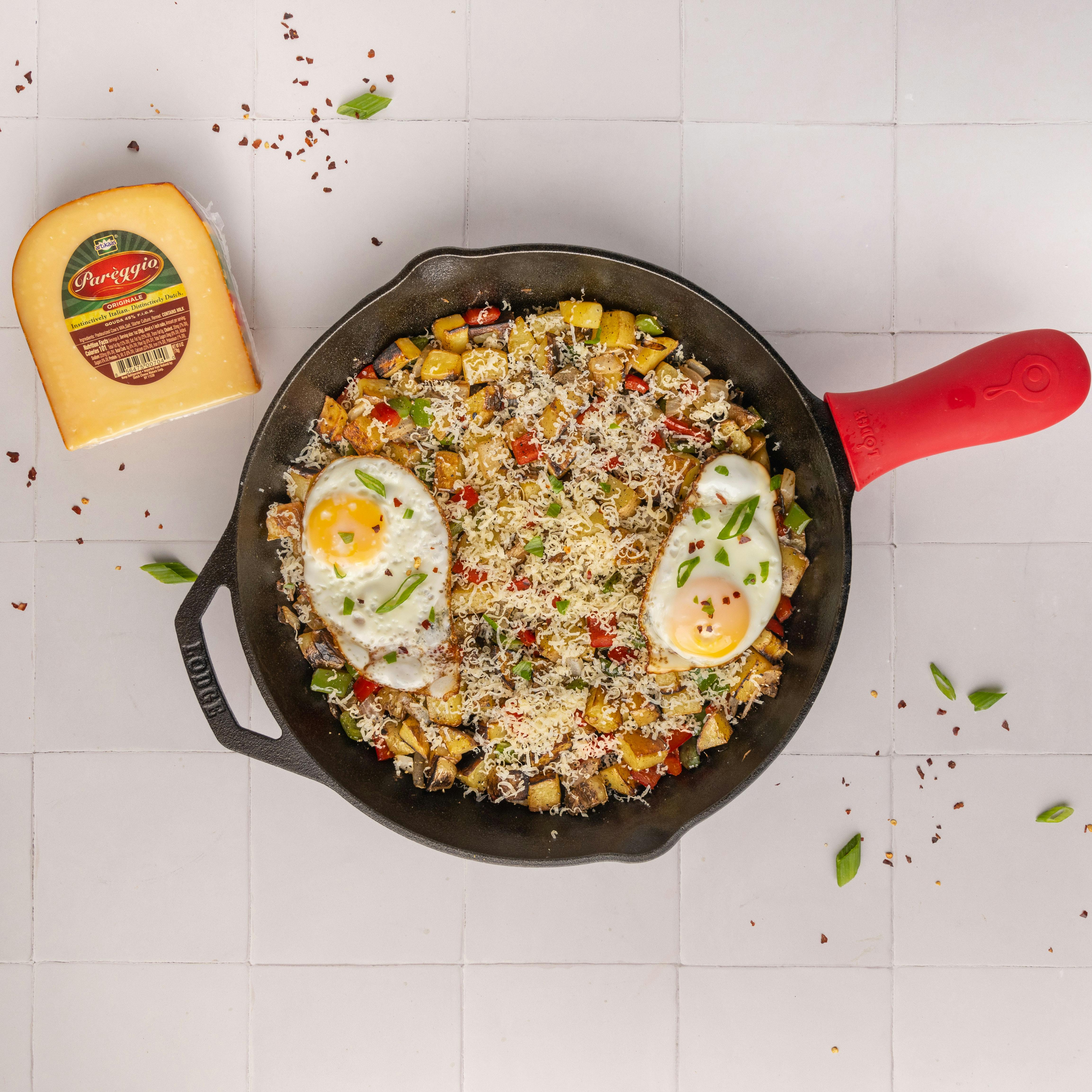 HOW TO MAKE
Rinse your potatoes and peppers and peel your onion. Chop your potatoes into cubes or wedges, roughly 1-inch in size. Dice your peppers and onion.
Add the olive oil to a cast iron skillet over medium-high heat and allow the oil to get hot for about 2 minutes.
Add the potato wedges to the hot oil and fry for about 10 minutes, tossing every few minutes, until the potatoes are tender.
Add the peppers, onion, salt, and pepper, and cook for another 7-10 minutes, tossing occasionally until potatoes are crispy and onions are caramelized.
Remove from heat and generously grate Artikaas Parèggio overtop. Serve warm as is or with fried eggs and scallions. To add some heat, sprinkle crushed red pepper on top. Enjoy!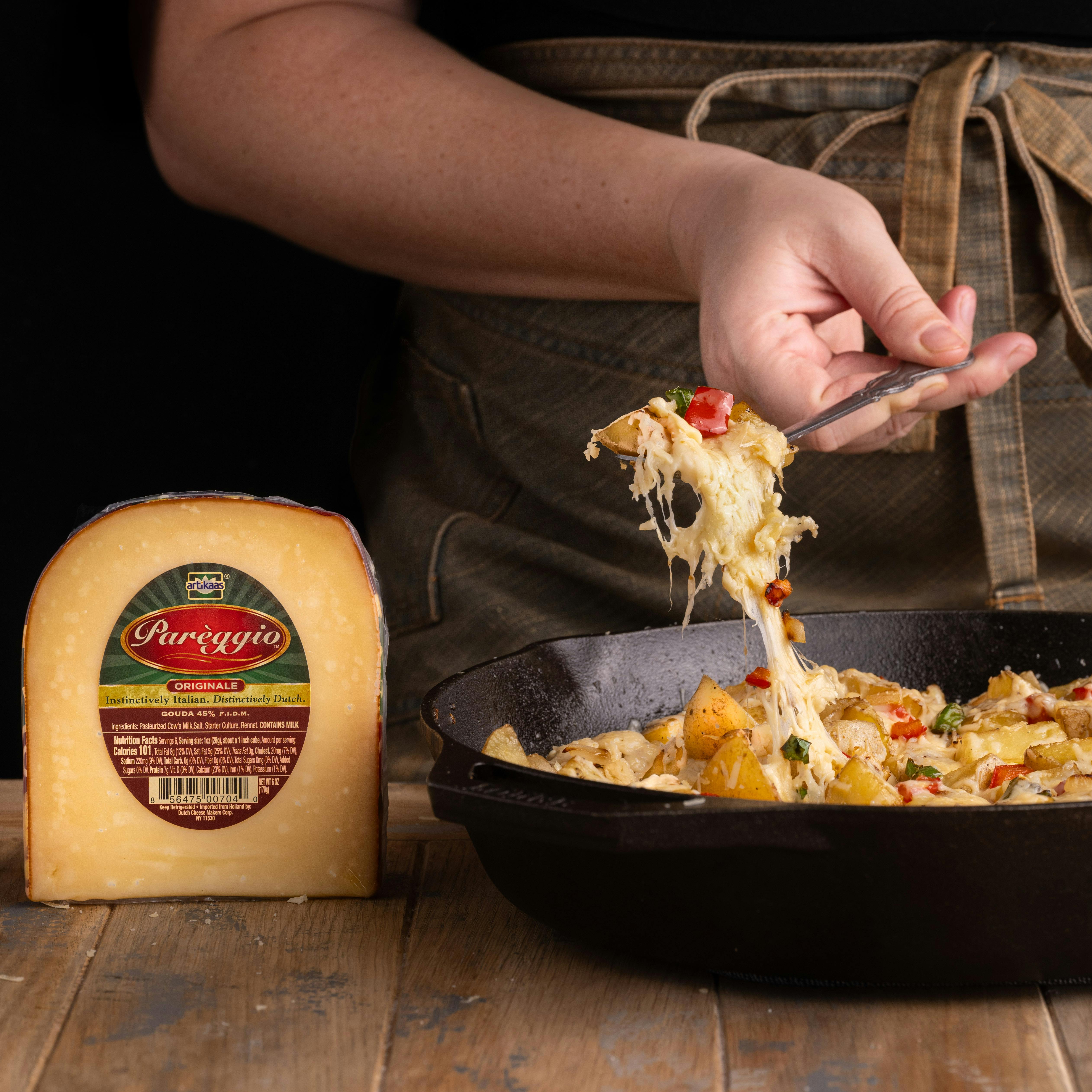 Recipe by Marley Goldin, @MarleysMenu