If you're not making pasta salad in the fall, this is your sign to do it!
This autumn-inspired pasta salad is everything we love about fall in one gorgeous bowl: tender kale, roasted butternut squash, honeycrisp apples, and of course, lots of our NEW Holy Sheep Gouda.
What makes this recipe special is the use of Holy Sheep Gouda not only in the salad, but also in the dressing! This cheese has a subtle nutty sweetness that pairs beautifully with the dried cherries and toasted pecans. And because the limit to adding cheese simply does not exist, you can shave more on top for an extra Gouda flavor in every bite.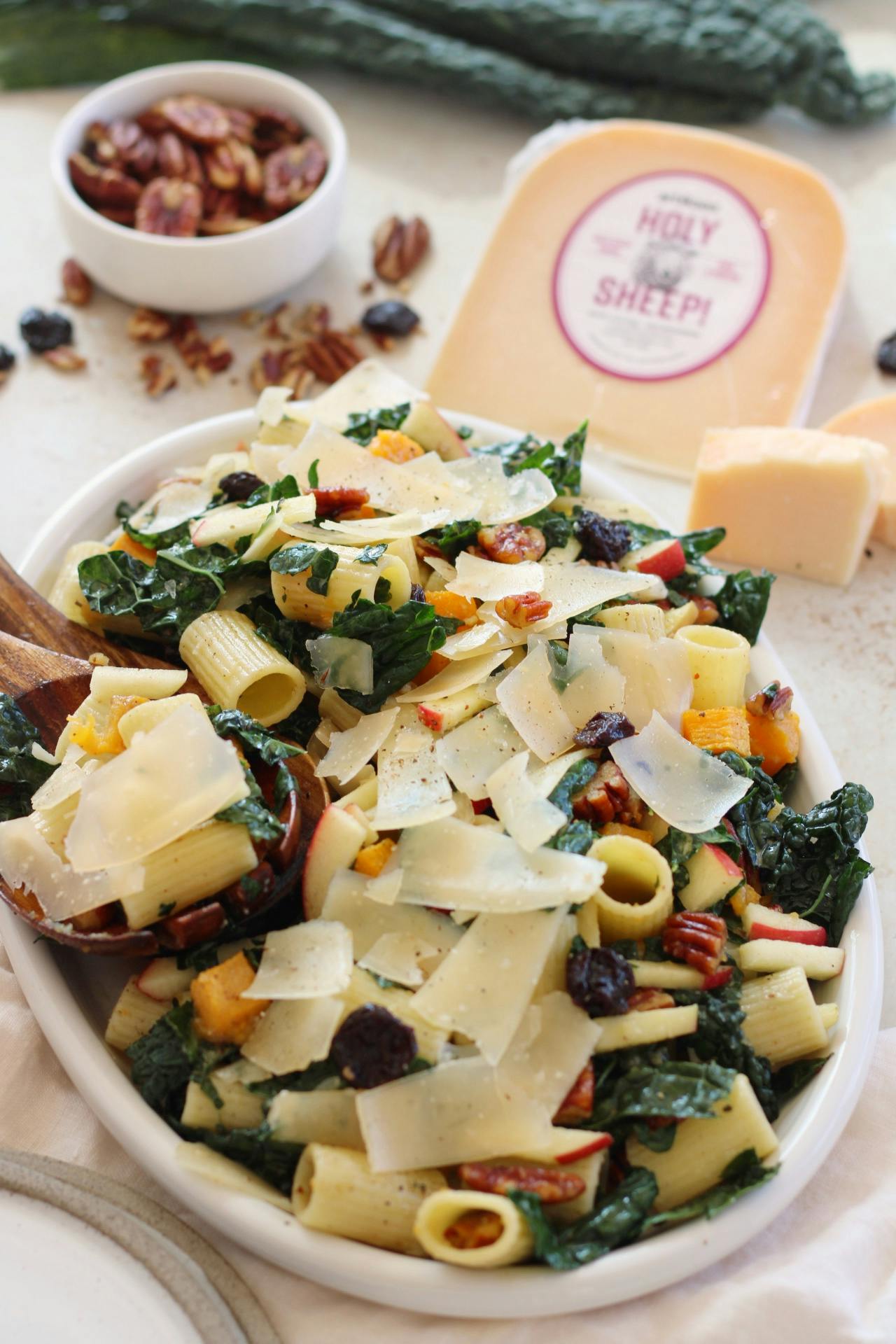 INGREDIENTS
Recipe (serves 6-8)
1/4 cup olive oil
1/4 cup apple cider vinegar
2 tbsp maple syrup
1 tsp dijon mustard
1 garlic clove, grated
1/2 cup Holy Sheep Gouda, grated
1/4 tsp fresh thyme, chopped
1/2 tsp salt
1/2 tsp black pepper
For the pasta salad:
3/4 pound mezzi rigatoni
8 stems lacinato kale, stemmed and chopped
2 cups butternut squash, cubed and roasted
2/3 cup roasted pecans, chopped
1 small honeycrisp apple, chopped
1/3 cup dried cherries
1/2 cup Holy Sheep Gouda, shaved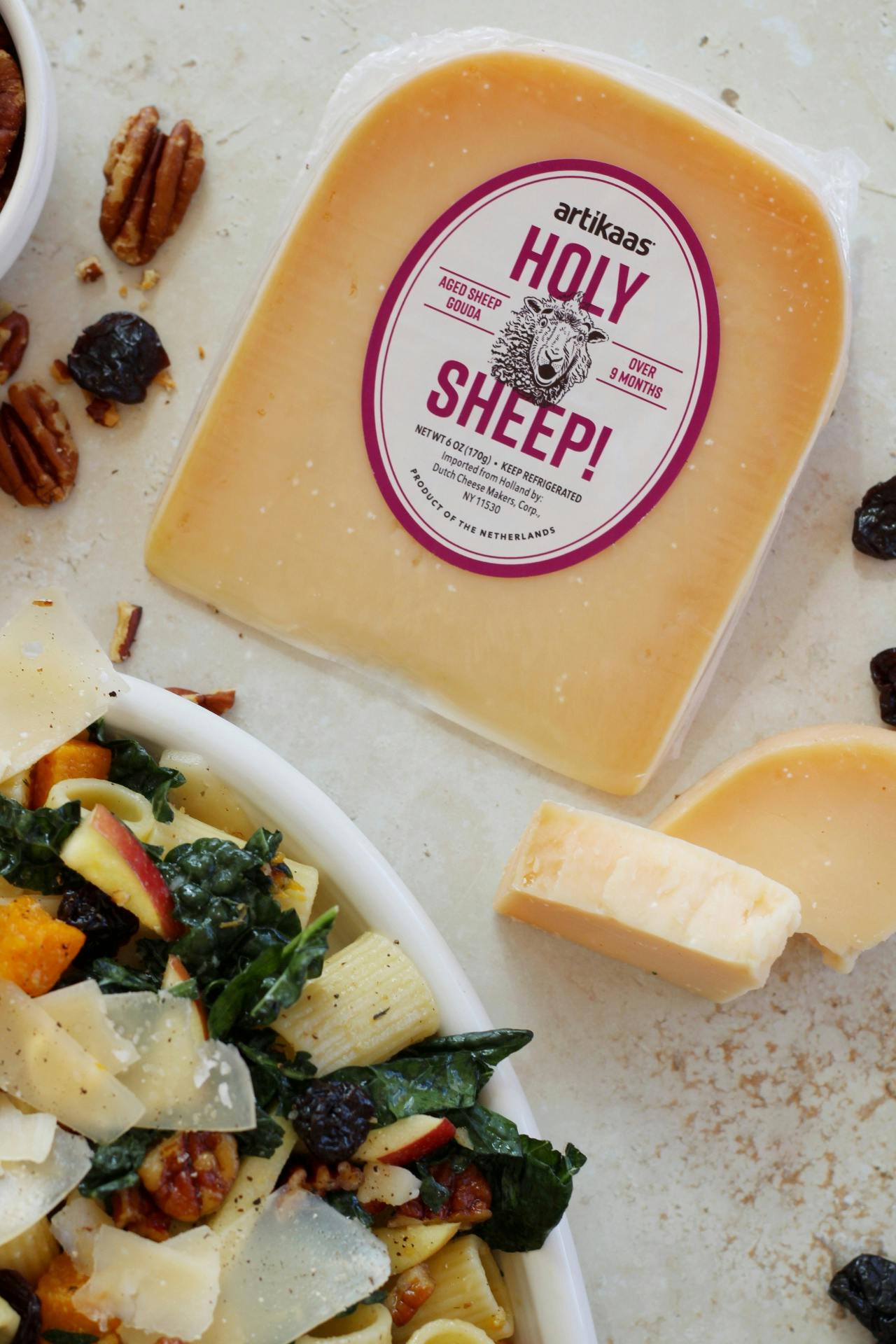 HOW TO MAKE:
Cook pasta according to package instructions. When al dente, drain and toss with a bit of olive oil to prevent the pasta from sticking together. Set aside to cool.
Add all the dressing ingredients to a large bowl. Whisk until combined. Take out 1 tbsp of dressing and use it to massage the kale until it just begins to wilt.
Add cooked pasta, massaged kale, squash, pecans, and apples to the bowl with the dressing. Toss to combine. Top with shaved Gouda and dried cherries. Serve immediately.
Recipe by Kiln and Kitchen