This fresh take on a classic baked pasta dish is bright, pungent, and is sure to become a go-to recipe. Made with an ample serving of our Youngsters Pesto Gouda, which boasts flavors of basil and umami, this cheese levels up the more mild, subtle flavors of the spinach and ricotta.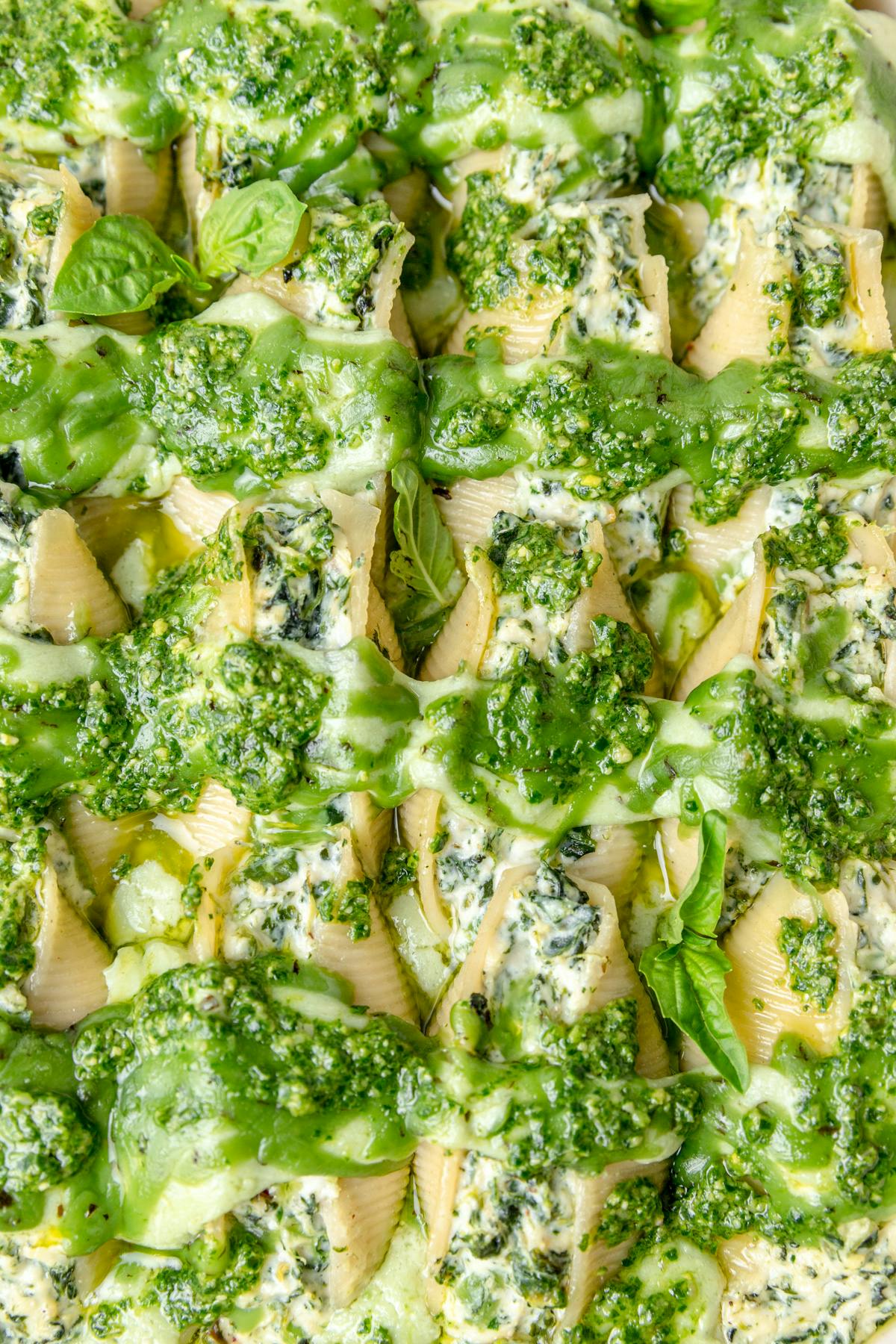 INGREDIENTS
Makes: 16
Prep time: 30 minutes
Cook time: 30 minutes
Filling
10 ounces frozen spinach, thawed (or 4 cups fresh spinach cooked down)
16 ounces whole milk ricotta cheese
1 large egg
4 ounces Artikaas Youngsters Pesto Gouda, shredded
1 teaspoon salt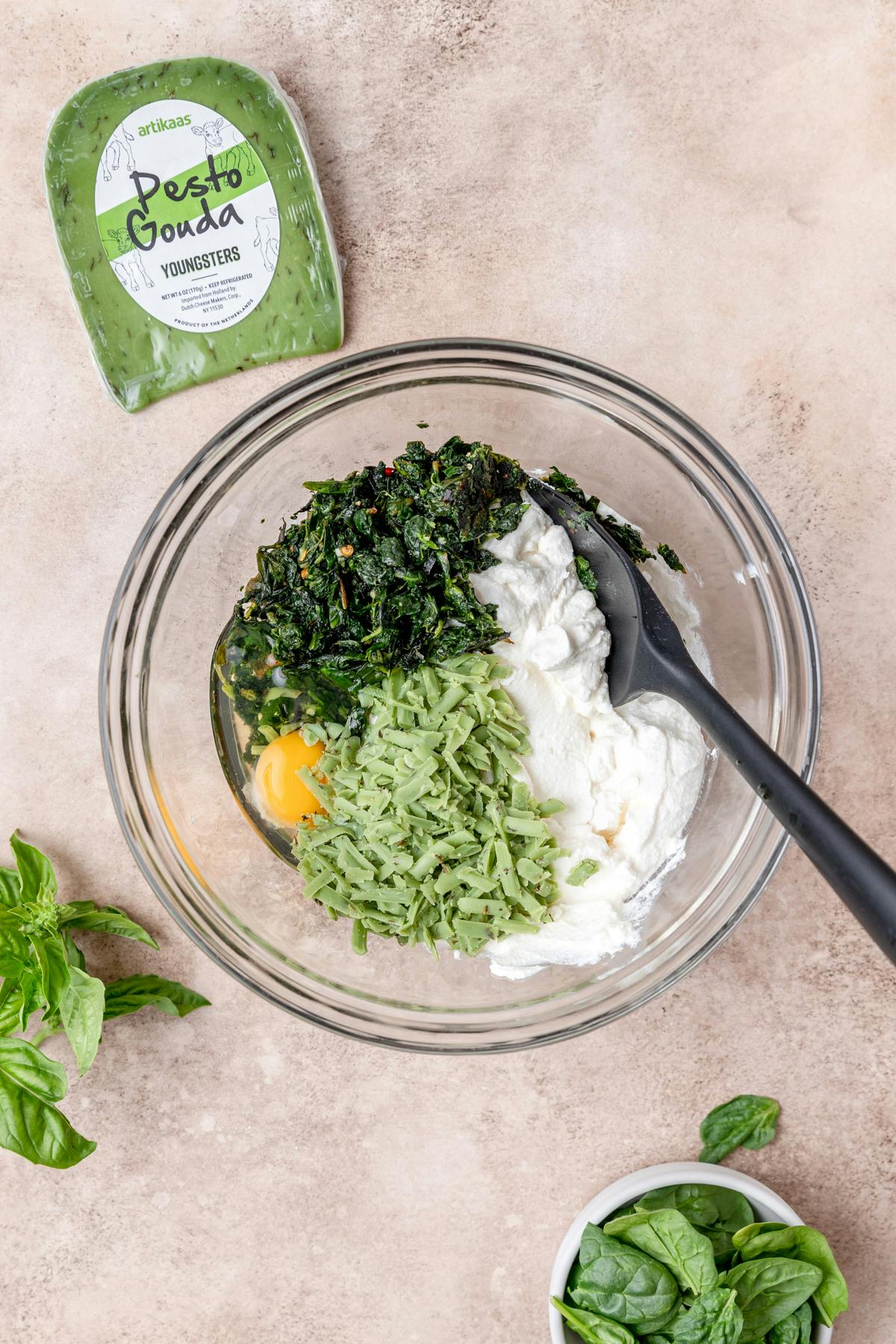 Sauce
2 tablespoons unsalted butter
2 cloves garlic, minced
2 tablespoons all purpose flour
2 cups whole milk
6 ounces Artikass Pesto Gouda, shredded
Salt and pepper to taste
Shells
1 box jumbo pasta shells
2 ounces Artikaas Youngsters Pesto Gouda (for topping)
Fresh pesto (optional)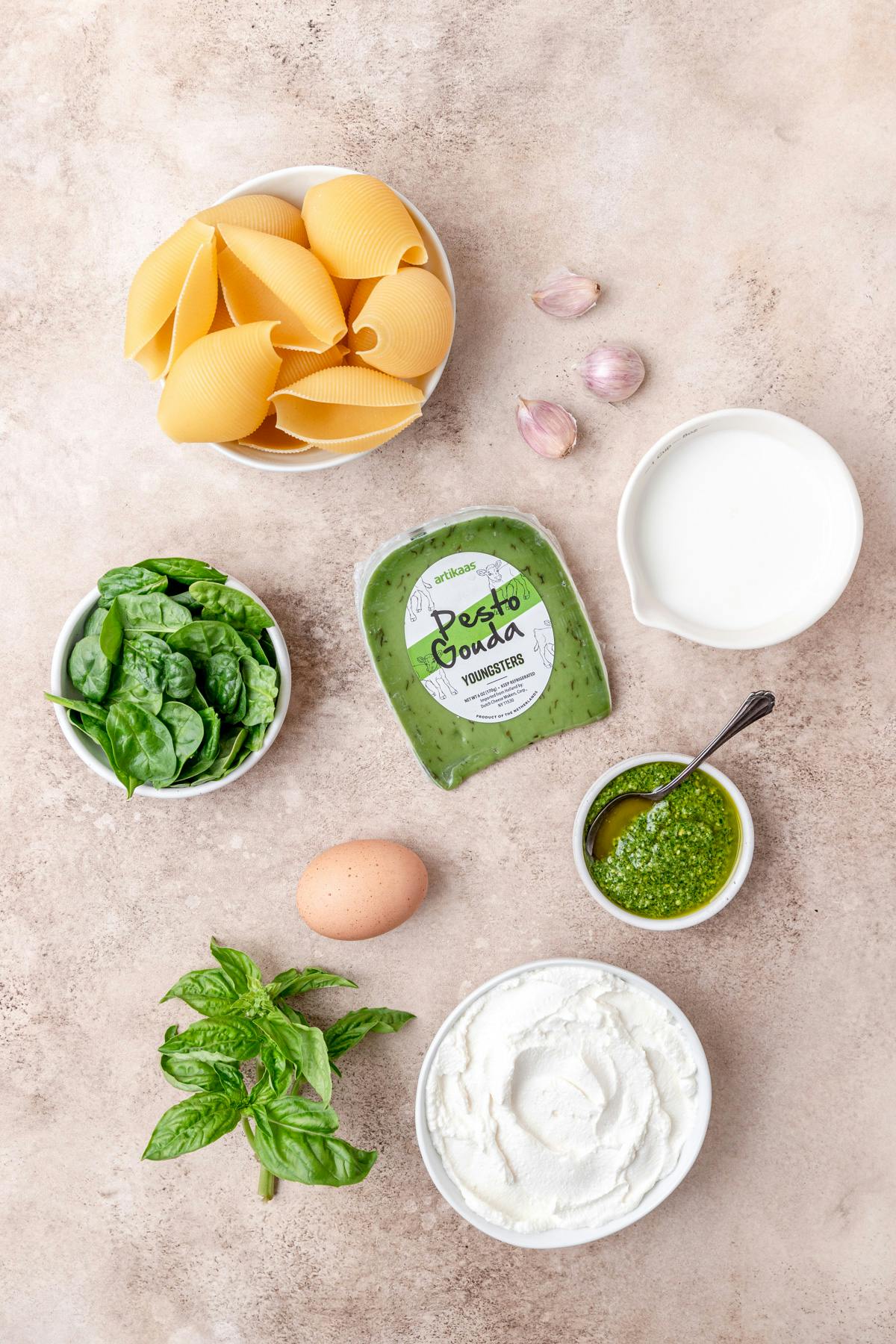 HOW TO MAKE
Filling
Drain the thawed spinach and squeeze out as much excess water as possible.
In a large bowl, combine the ricotta, shredded Artikaas Youngsters Pesto Gouda, egg, drained spinach, and salt. Mix until fully incorporated then set aside.

Sauce
Melt the butter in a large nonstick pan over medium heat. Once melted, add in the minced garlic and let cook for about 1 minute or until fragrant. Then add in the flour and stir to combine (it should form a thick paste). Allow the flour to cook for 1 minute.
Slowly whisk in the milk until fully combined and smooth. Bring to a simmer, then reduce the heat and add in the shredded Artikaas Youngsters Pesto Gouda. Continue to cook until the cheese has fully melted into the sauce. Taste and add salt and pepper as needed.
Pour about half of the sauce into the bottom of a medium 2 quart baking dish. Set the rest aside.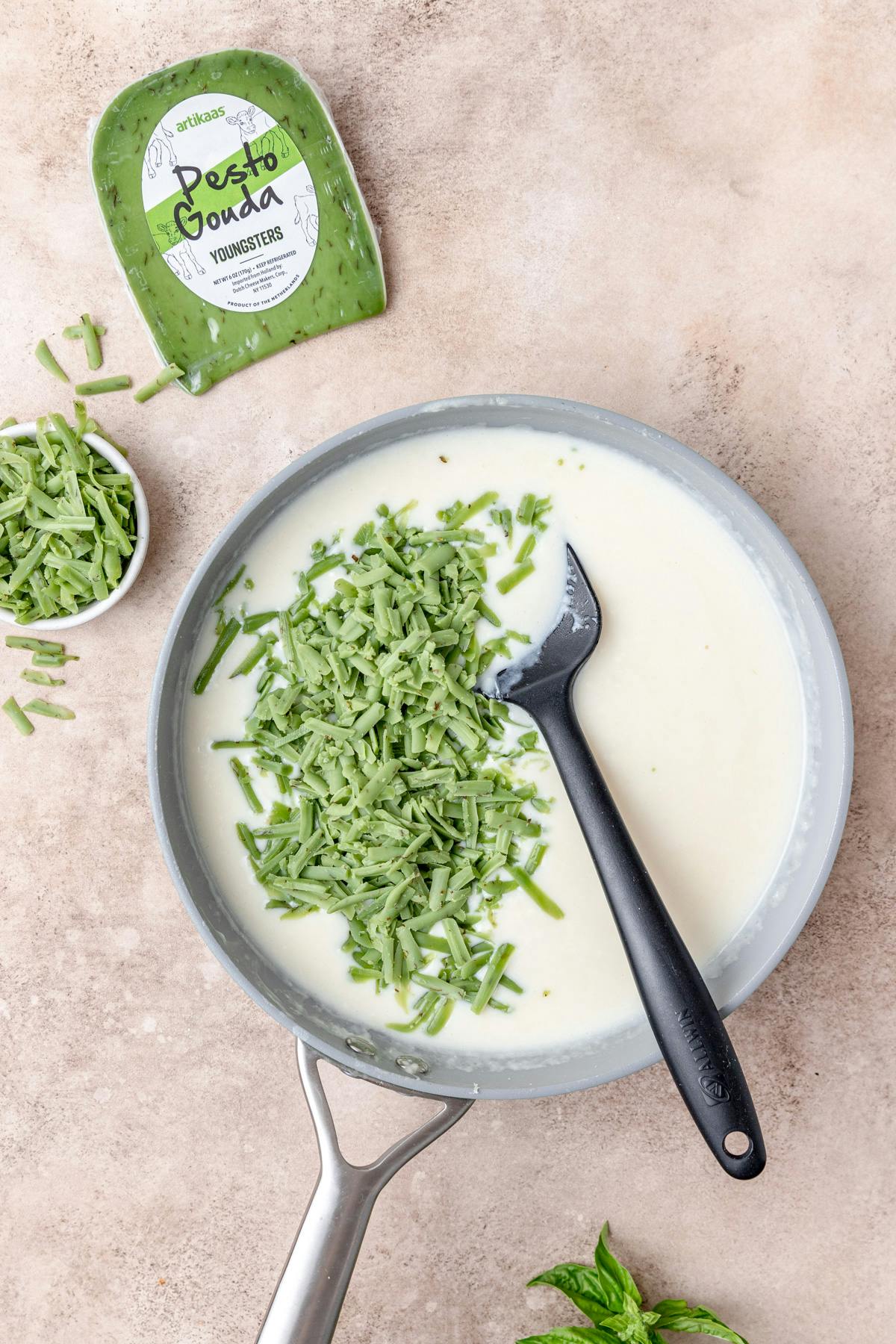 Assembly
Preheat the oven to 375°F.
Cook the jumbo shells according to package directions but reduce the cooking time by 1-2 minutes. Drain and then rinse the shells with cold water until they're completely cool and then lightly drizzle with a little olive oil (this helps the shells not stick together).
Fill each jumbo pasta shell with about 2-3 tablespoons of the ricotta mixture. Then arrange the filled shells in the baking dish.
Pour the remaining sauce over top of the shells and sprinkle with shredded Artikaas Pesto Gouda.
Bake at 375°F for 25-35 minutes or until the sauce is bubby and the cheese is melted.
Remove from the oven and garnish with fresh pesto if desired. Serve immediately.