Recipe & Photography: What We Are Having
If there is a Spring pasta to be had, this is it! It has all the creaminess of an alfredo sauce but our Youngsters Chimichurri Gouda is the MOST incredibly flavorful addition to this dish. Youngsters Chimichurri Gouda has savory garlic, fresh parsley, and cilantro sprinkled throughout, giving a spark of flavor to any recipe. It's a versatile cheese that is perfect for creamy sauces!
INGREDIENTS:
1/2 lb fettucine pasta - cooked (1/4 cup pasta water reserved)
1 cup Youngsters Chimichurri Gouda - grated
1/2 cup baby bella mushrooms - sliced
1/2 fresh asparagus - trimmed & cut into thirds
2 cloves fresh garlic - chopped
1/2 cup heavy cream
1/2 stick of butter
3 tbs. olive oil
1/2 lemon - juiced
Salt & pepper to taste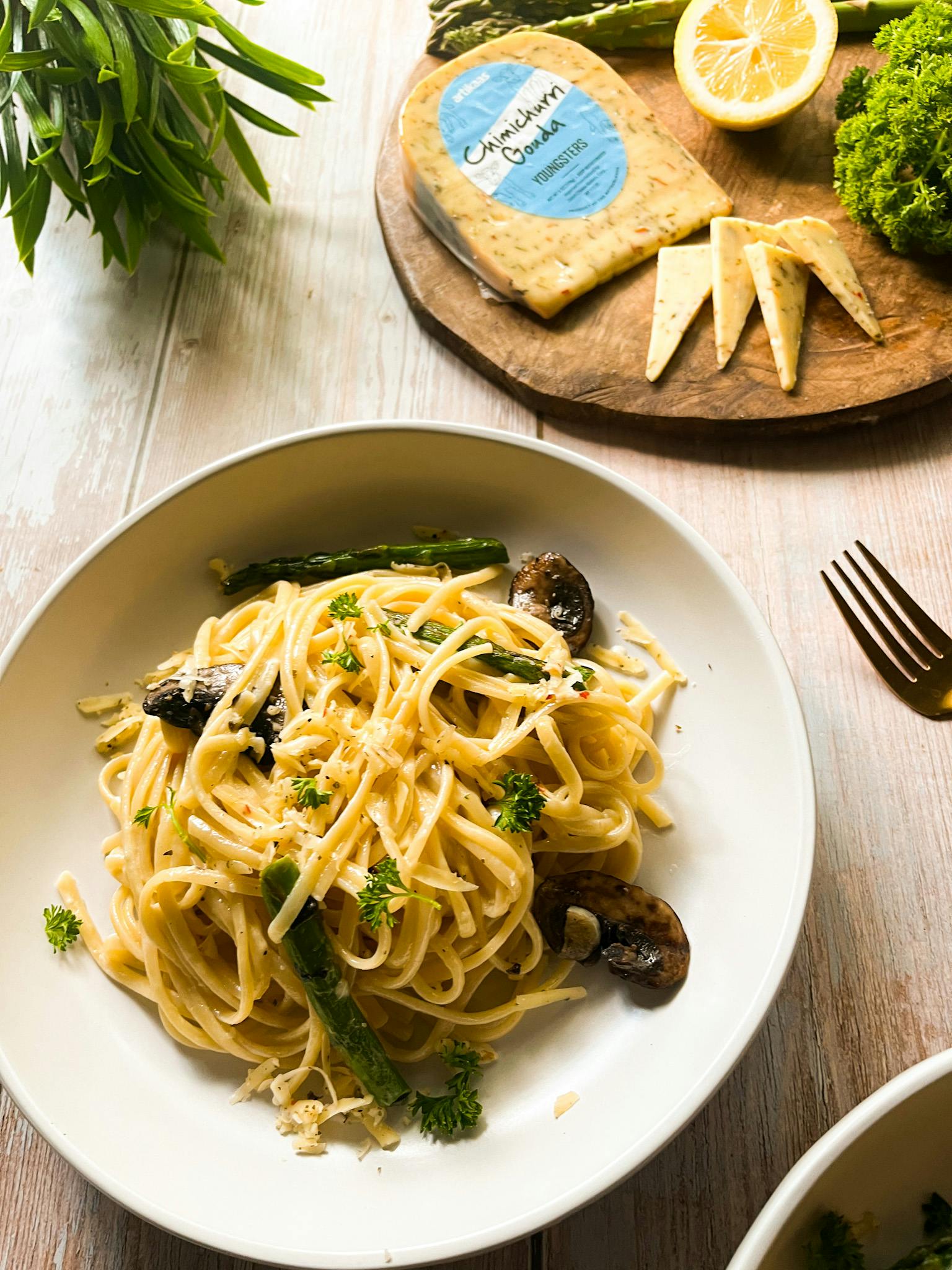 HOW TO MAKE:
In a skillet over Med-High heat add in 1 TBS olive oil, once heated add in asparagus. Once asparagus starts to sizzle add in mushrooms, salt and pepper. Cook for 3-4 minutes, remove from pan and set aside.
Lower the heat to Med-Low, add in remaining olive oil and butter. Once butter is melted add in garlic and heavy cream. Once cream is heated, add in @ArtikaasGouda and whisk until melted.
Toss in fettuccine noodles, mix until coated. Top with lemon juice and enjoy!