Recipe and photography by Anna at @HoneyIBaked
Wondering what to do with those leftover mashed potatoes? Try making these crispy, cheesy potato waffles. Crispy on the outside and creamy on the inside. Top with sour cream, bacon, more Parèggio cheese, or chives for the complete flavor experience.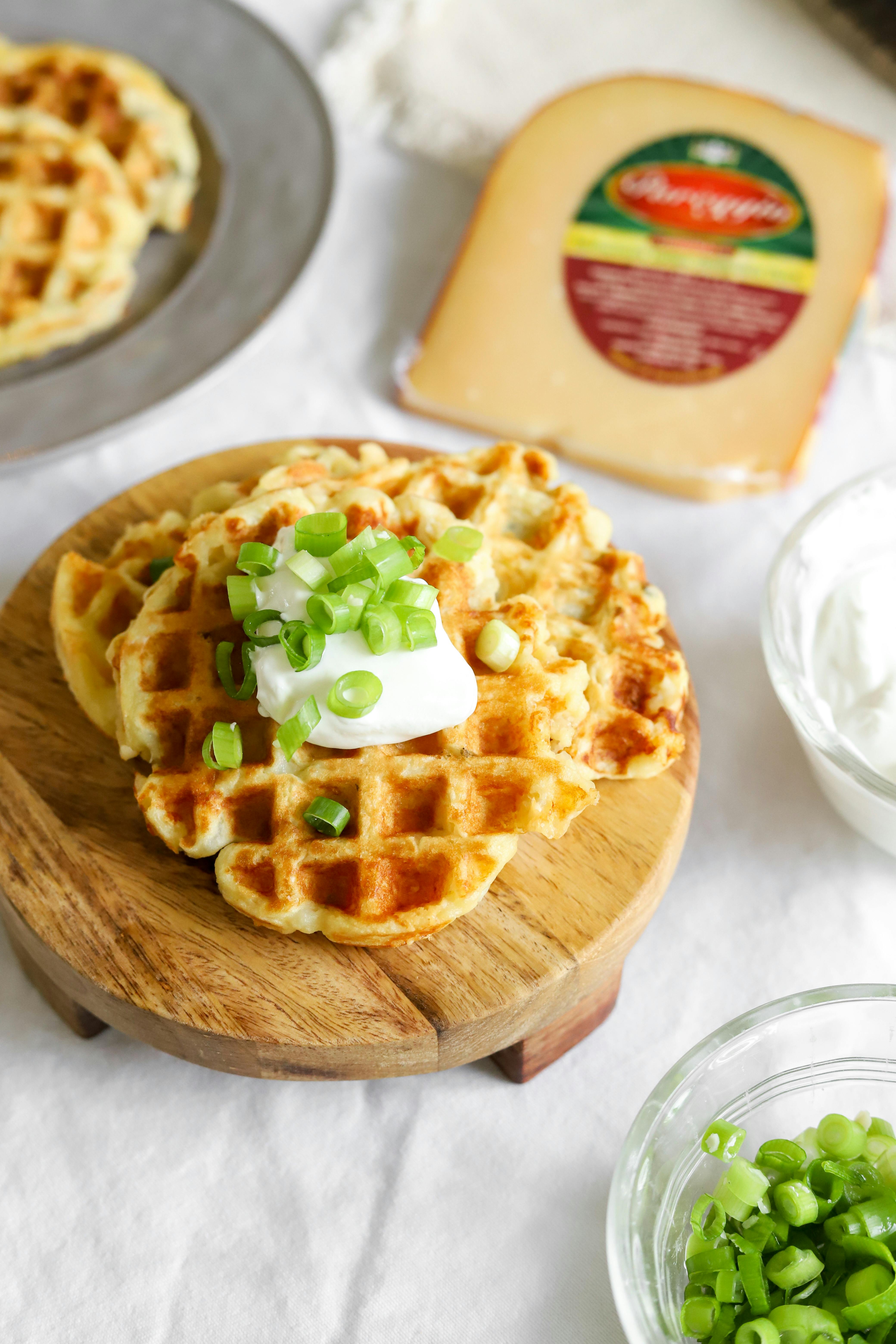 Why Parèggio cheese?
It has the perfect flavor combo! Think about a cheese that combines the creaminess of a Dutch gouda with the iconic nutty Italian Parmigiano Reggiano. Smooth, melt-in-your-mouth, nutty, and completely irresistible - that is Parèggio. Don't have any in your local shop? Get a fresh cut wedge delivered to your door here!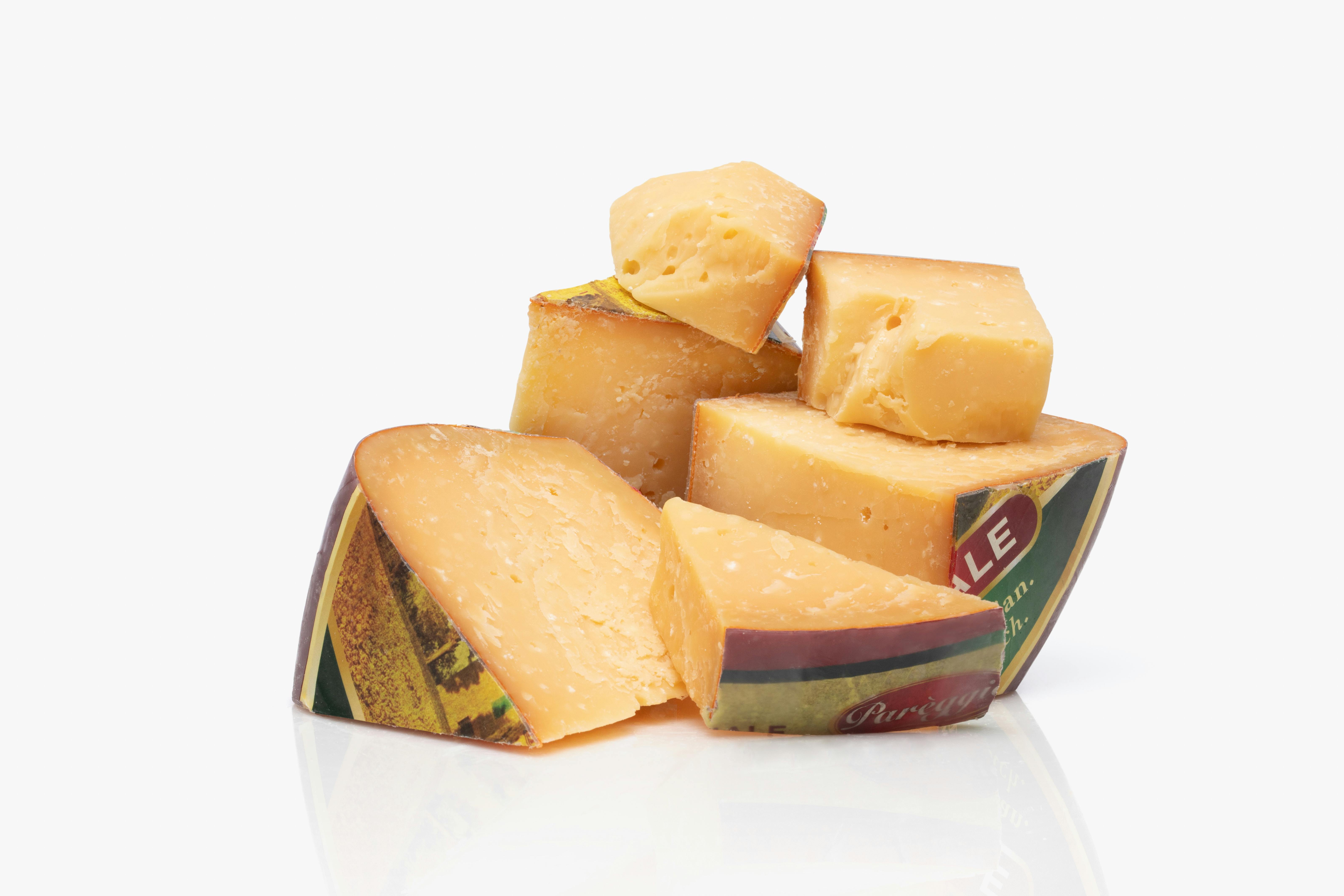 Let's get cooking!
INGREDIENTS
2 eggs
2 1/2 cups leftover mashed potatoes
1/2 cup all purpose flour
1/2 teaspoon baking powder
1/4 teaspoon baking soda
1 cup shredded Parèggio cheese
DIRECTIONS
Crack the two eggs into a mixing bowl and whisk. Add the mashed potatoes and shredded Parèggio and mix into the eggs.
In a small bowl, combine the flour, baking soda, and baking powder. Sift the dry ingredients into the wet ingredients. Stir until combined.
Heat your waffle iron and spray with cooking spray. How much batter you add will depend on the size of your waffle iron but I would recommend add less than you think for the first one!! Then adjust and repeat until you're out of potato waffle mix. Top with sour cream and chives or green onion. You can also serve with other leftovers like ham, turkey, and cranberry sauce.