Juicy cherries are a sweet sign of summer ahead! We guarantee these Mini Cherry Goat Gouda Pizzas with Arugula will become your go-to snack this season. With only 5 ingredients, this dish is easy to whip up in just 20 minutes.
Milder and sweeter than you expect, Youngsters Goat Gouda has a delicate, citrus 'tang' and firm yet creamy texture. It's the perfect balance of sweet and savory, and perfectly compliments fruits.
PRO TIP: Don't want to use the oven on a hot day? Throw these pizzas on the grill!

INGREDIENTS:
Serves 2
- 1 store-bought pizza dough
- 2 cups of cherries
- Arugula
- 6 oz wedge of Youngsters Goat Gouda
- Balsamic glaze
- Red pepper flakes (optional)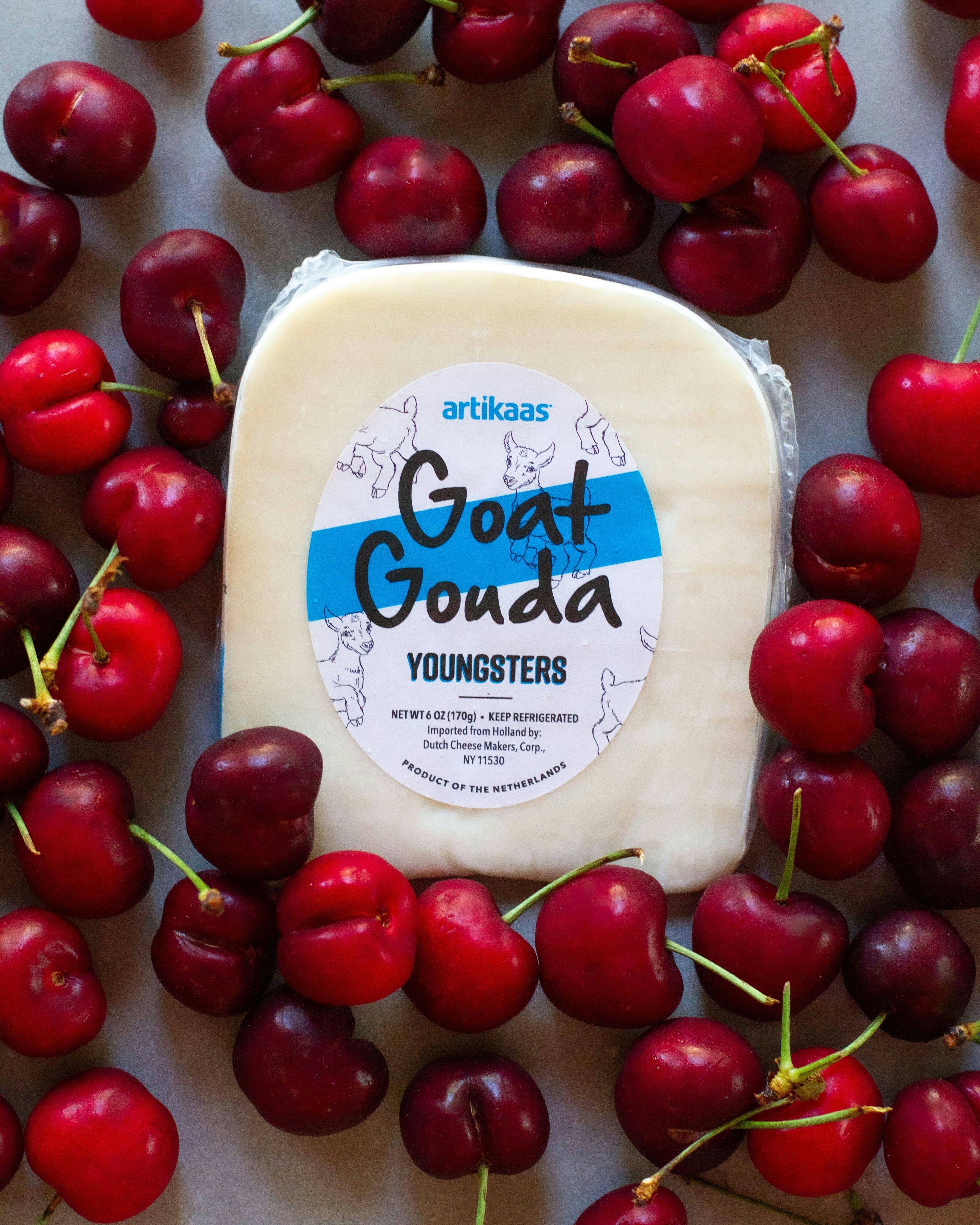 HOW TO MAKE:
Pre-heat your oven to 450°
Cut your store-bought pizza dough into 2 balls. Spread with your hands into a nice circle or oval shape, leaving the edges a bit thicker.
Bake in the oven for about 5 minutes on a parchment paper-lined baking sheet or a pizza stone.
Remove from the oven and top with a generous amount of shredded Youngsters Goat Gouda, halved cherries and a dash of red pepper flakes if you like some heat.
Bake for an additional 10 minutes or until golden brown crust is formed.
Remove from the oven and top with arugula.
Drizzle balsamic glaze and add more red pepper flakes to taste.
Cut, serve, and enjoy! *If you like meat on your pizza, prosciutto or bacon would add a delicious salty, savory component to this dish.