Recipe & Photography: Dinner Club Diaries
Ever have stale bread that you don't know what to do with? Or wilting greens in your fridge that lost their crispness and are deemed unusable? Don't let them go to waste! At Artikaas, we strive for zero waste, from the creation of our Gouda to the recipes we use it in. With this breakfast strata, you'll use up all of those goodies that have been hanging by a thread in your fridge!
INGREDIENTS:
This strata is really up to you and what you have in your fridge, but it starts with one key ingredient that brings the whole thing together: our Gouda! Stephanie of Dinner Club Diaries dug through her fridge at the end of the week and came up with half an onion, some fresh thyme that was looking rather dried out, broccolini, scallions, half a package of mushrooms, spinach, and some deli ham intended for school lunches. Here's how she made it.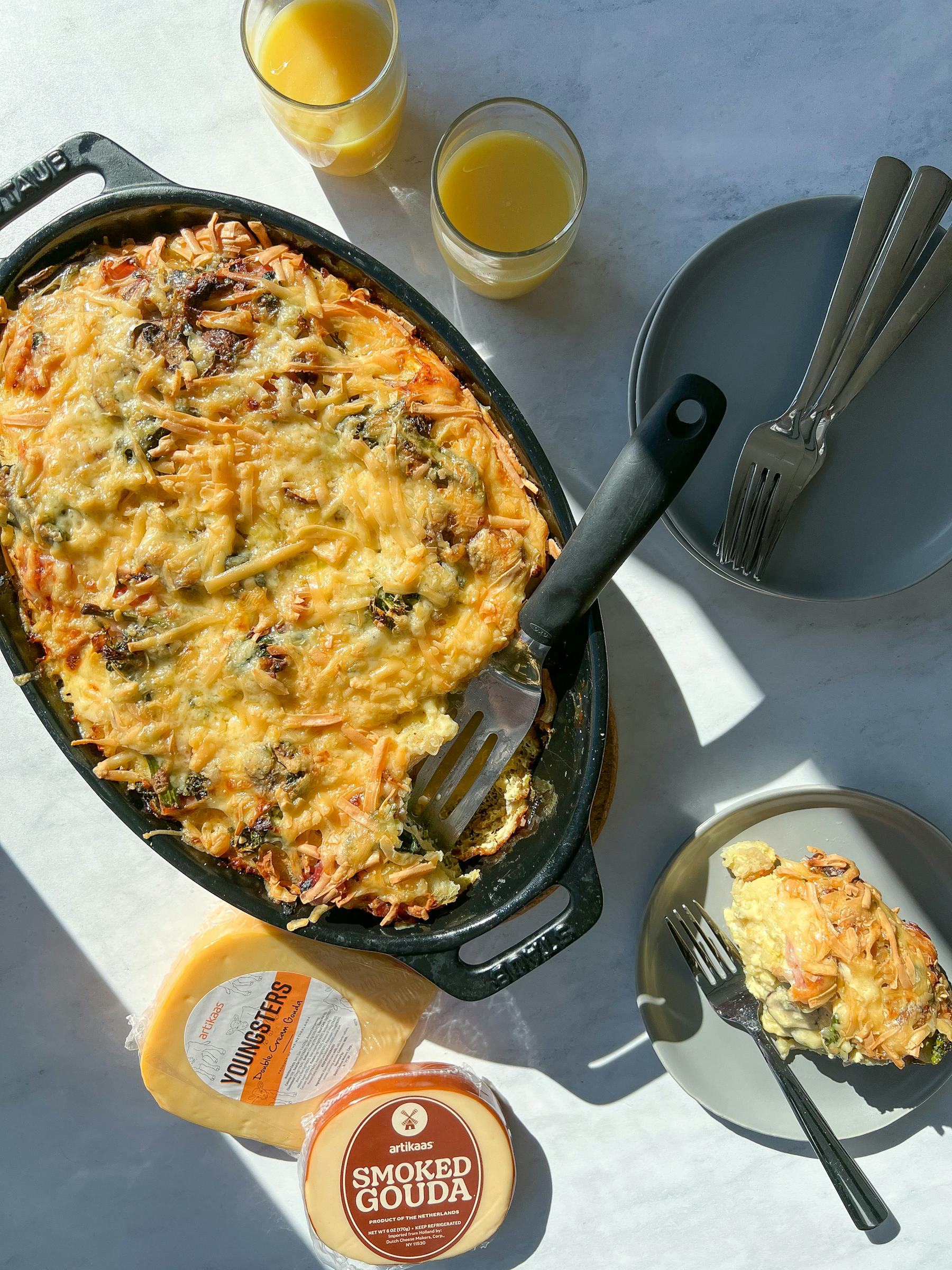 HOW TO MAKE:
Chop up all the veggies and give them a quick sauté, seasoning them with salt and pepper, garlic powder and onion powder.
Butter a baking dish and lay down a layer of bread.
Whisk cream and eggs with salt and pepper and pour half on top of the bread.
Layer on half of your toppings, then half of your Artikaas Gouda - — shred it up and mix together the Double Cream and Smoked. Repeat for a second layer.
Bake for 45 min to an hour at 375°F, and broil if desired for the last few minutes.
Serve hot and enjoy!
Watch how to make it here!