What is more harmonious than crispy, seasoned waffle fries paired with melty, gooey gouda? We'll wait...
Serve up these Chimichurri Gouda Waffle Fries for your next Sunday football hang. This delicious dish was made with our newest young aged cheese - Youngsters Chimichurri Gouda. You can even take them up a notch and add some grilled steak on top. Yum! Here's how to make them.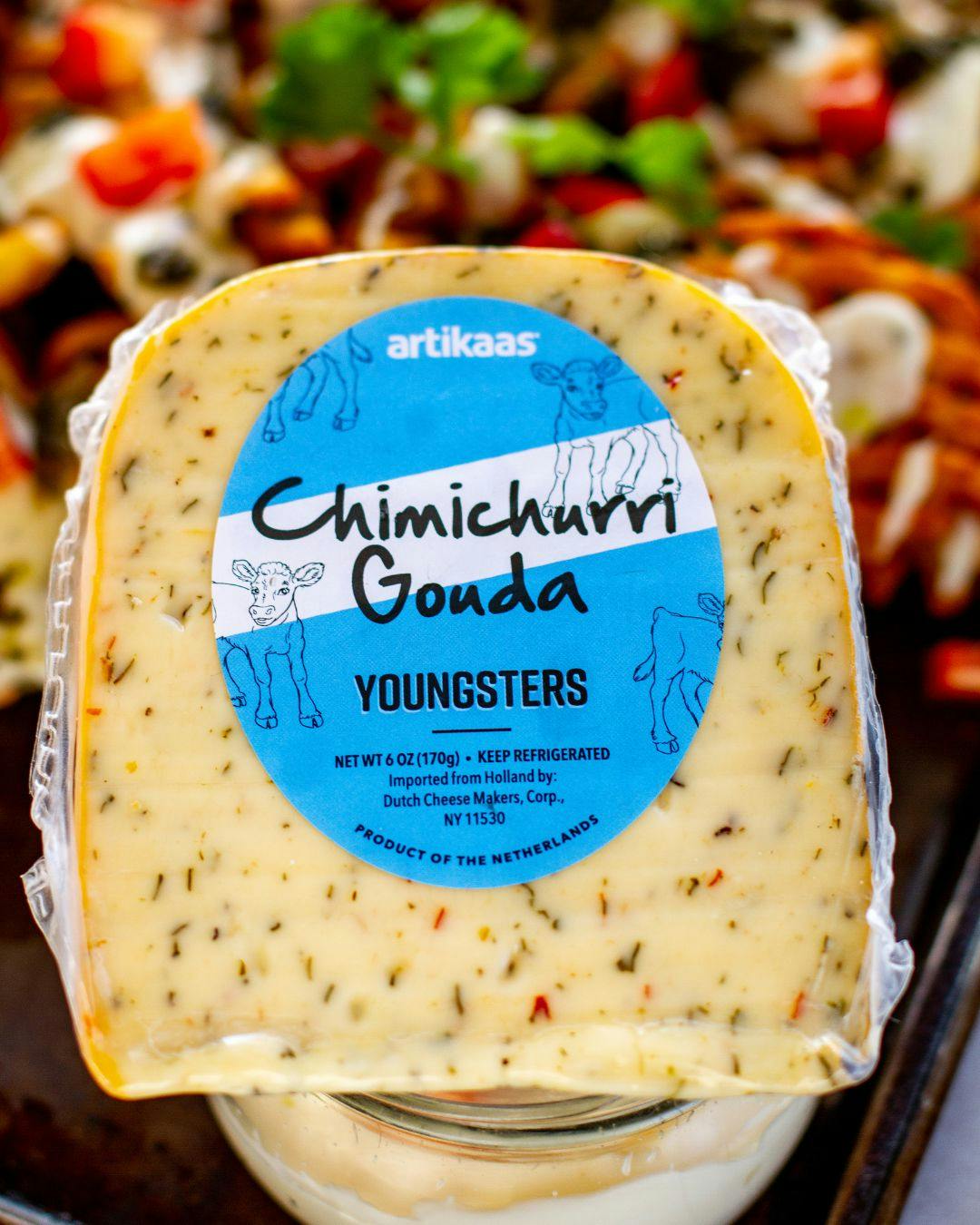 Ingredients
1 bag of frozen waffle fries
2 tbsp unsalted butter
1 cup of Youngsters Chimichurri Gouda, shredded
1 cup of milk
2 tablespoons of flour
Salt to taste
Jar of chimichurri sauce
1 red pepper
1 bunch of fresh parsley
To Make
Cook the waffle fries in an Air Fryer at 400 degrees for about 10-12 minutes. Shake them at the 5 minute mark.
Start on the Chimichurri Gouda sauce. See how-to below.
Remove waffle fries and arrange on a platter.
Pour the Gouda sauce all over the fries.
Layer on jarred chimichurri sauce, diced bell peppers and chopped parsley for garnish.
Serve with a garlic aioli on the side or leave as is and enjoy!
For the Chimichurri Gouda Sauce
Start by melting the butter in sauce pan over low heat. Incorporate the flour into the butter and stir until combined. Turn the heat up to medium, add the milk, and continue to stir until it slightly boils and thickens. Add in that delicious Gouda, lower the heat, and mix until melted throughout. Serve immediately by pouring over the cheese fries or into a separate dish for dipping.