Recipe by Eden Nosal, @TheBoldAppetite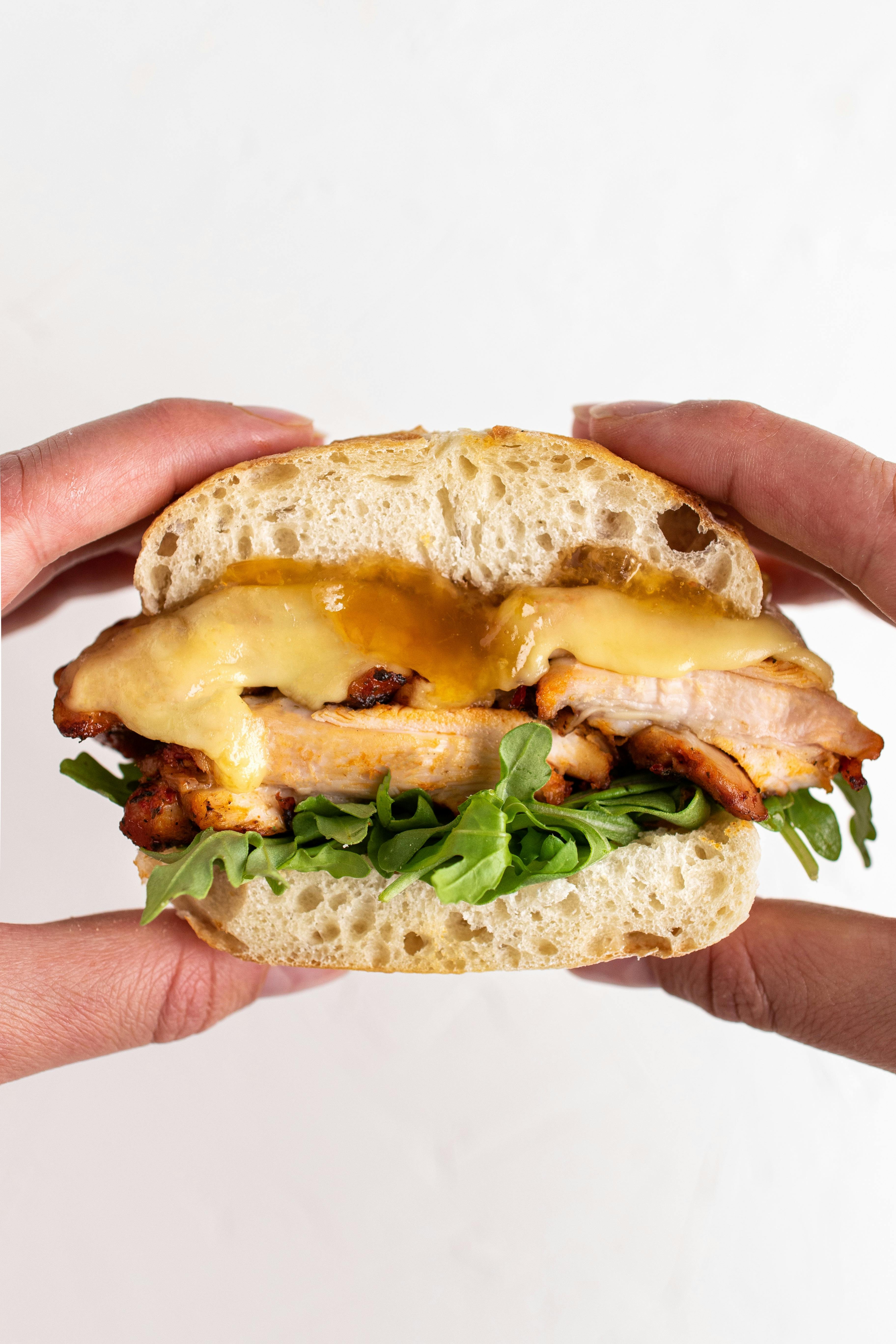 A little spicy, a little sweet. This cheesy melted gouda and harissa chicken thigh sandwich combines the best of both worlds. These juicy and flavorful chicken thighs are paired with Artikaas Youngsters Red Wax Gouda cheese and then topped with sweet apricot jam and peppery arugula—so much yum!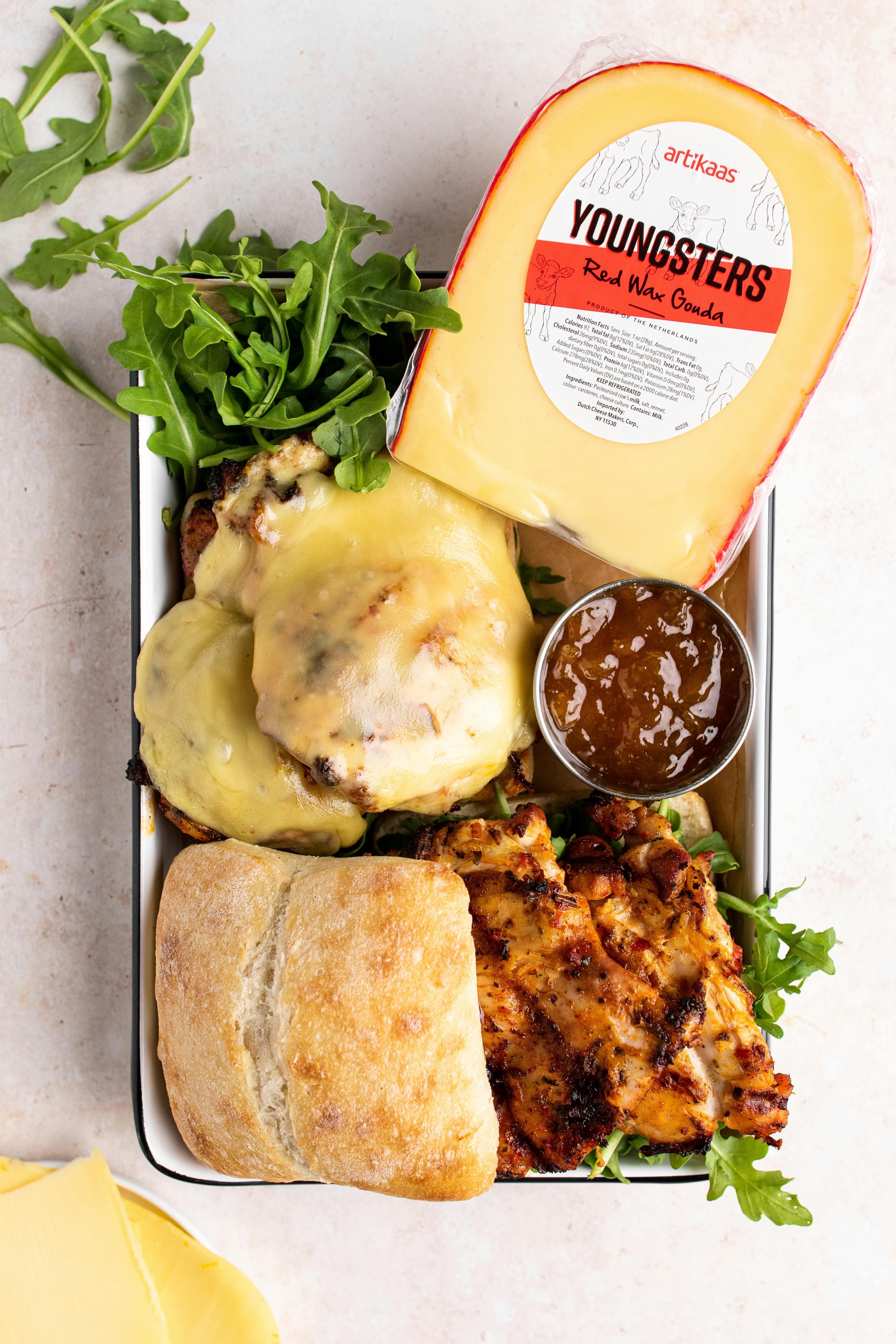 Yield 5 sandwiches
INGREDIENTS
For the Chicken:
5 boneless skinless chicken thighs
2 tablespoons harissa
1 teaspoon olive oil
1/2 teaspoon dried mint
1/2 teaspoon salt
Fresh ground pepper
For the Additional Assembly Ingredients
Apricot jam
Arugula
Buns or Rolls
DIRECTIONS
In a bowl, combine and toss chicken thighs, harissa, olive oil, dried mint, salt, and a few cracks of freshly ground black pepper.
Marinate in the refrigerator for a minimum hour, preferably overnight.
When ready to grill, preheat grill to 400 degrees. Once preheated add chicken thighs and cook for approx. 7-10 minutes on each side or until the chicken is cooked through to 165° F.
In the last 3 minutes of grilling add thick slices of Artikaas Red Wax Gouda to melt.
Assemble sandwich with the cheesy chicken thigh, a handful of arugula, a thick spread of apricot jam on a bun or roll.