Recipe and Photography by Christina Musgrave - Tasting with Tina
Full of delicious fall flavors, this Pear & Balsamic Pie is made with our award-winning Youngsters Goat Gouda, a classic Dutch Goat Cheese with a creamy, light flavor and smooth finish. It pairs beautifully with sweet pears and tangy balsamic glaze and melts so well—making it perfect for pie!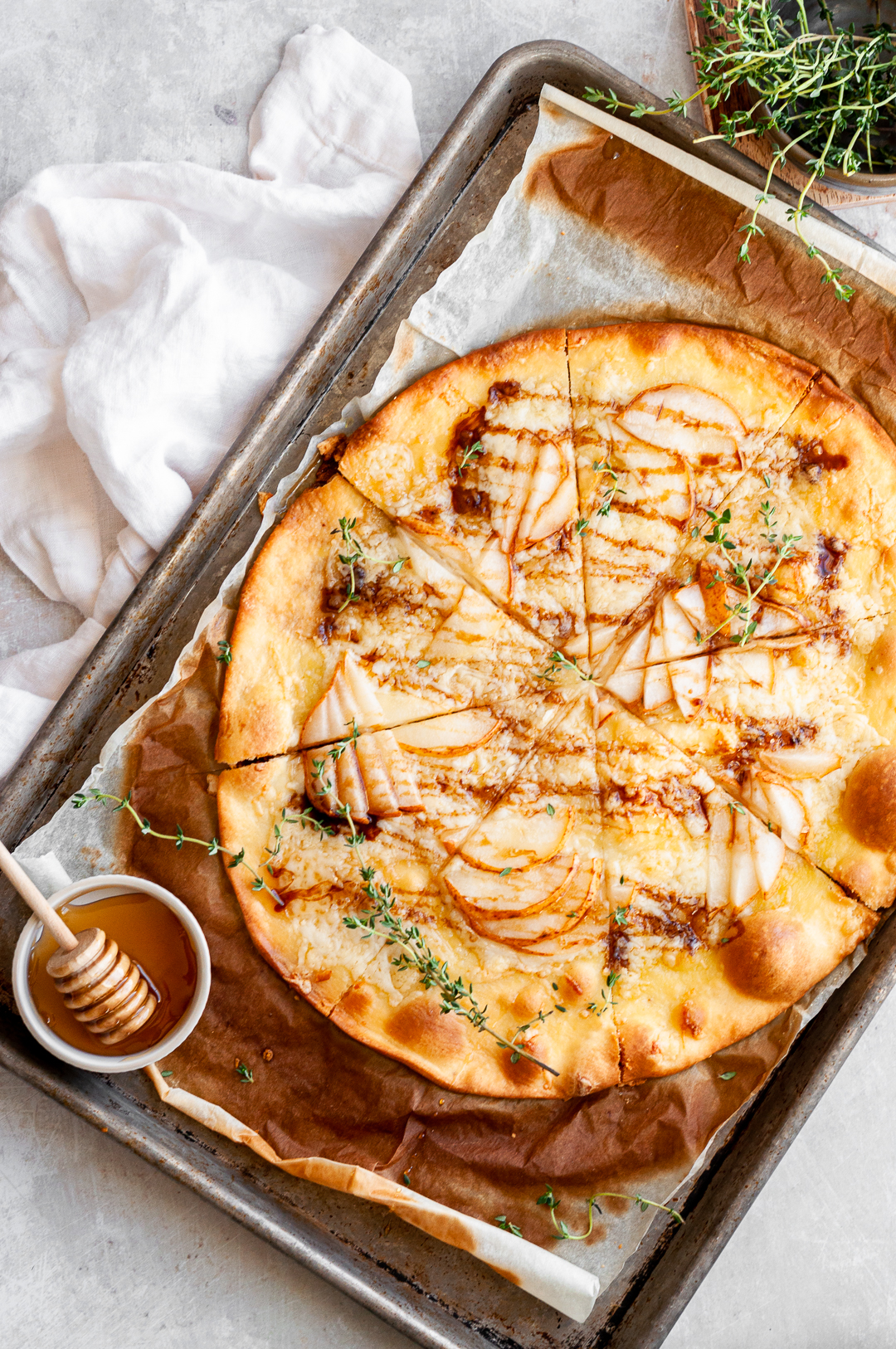 Ingredients
1 pizza dough
2 tablespoons olive oil
3 oz Artikaas Youngsters Goat Gouda, shredded
1 pear, sliced
1/4 cup balsamic glaze
2 tablespoons honey
Fresh thyme, for serving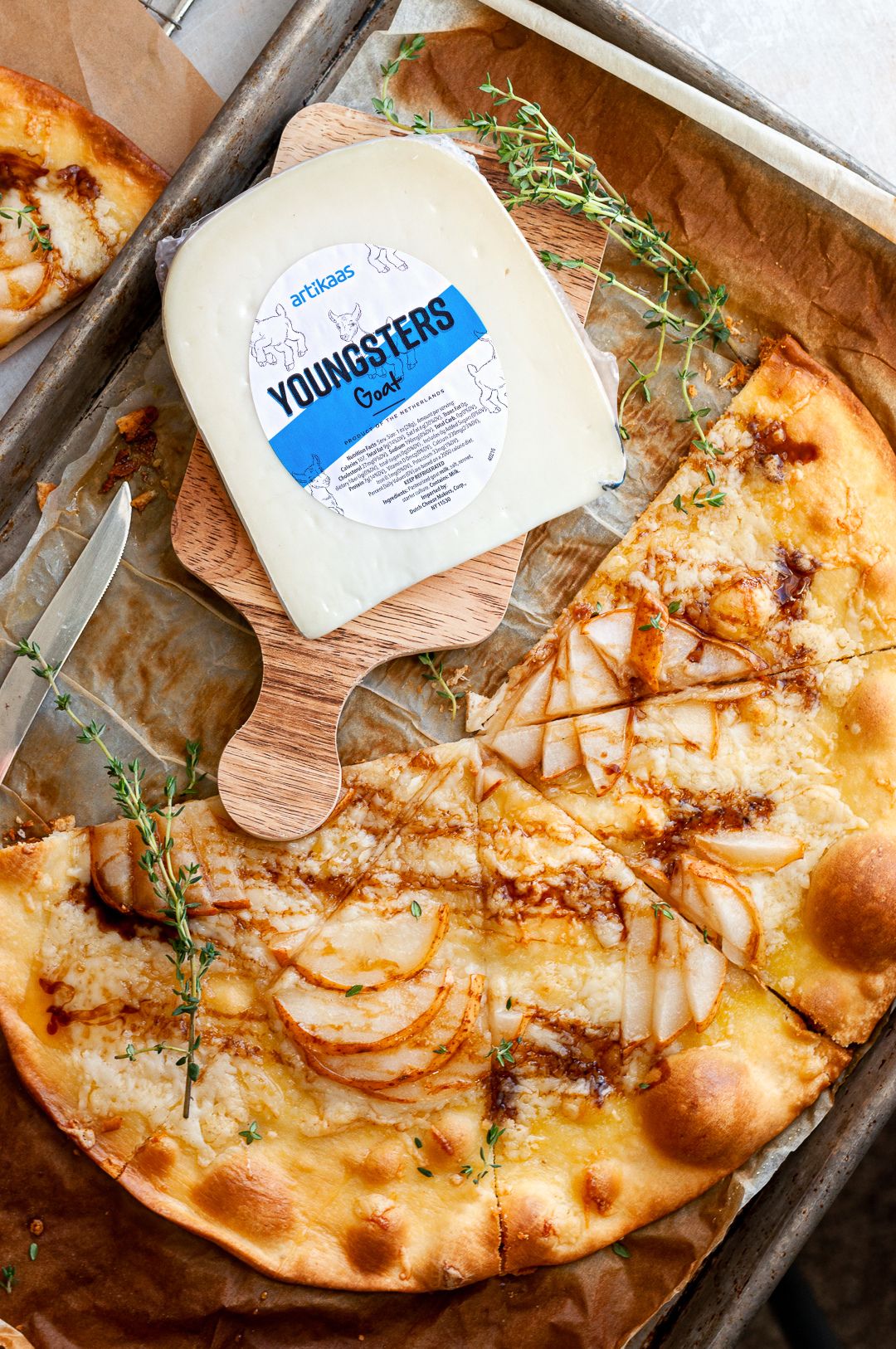 Directions
Preheat oven to 400°F
Spread pizza dough in a greased pan
Top dough with olive oil, Youngsters Goat Gouda, and sliced pears. Bake for 15 minutes, until golden brown.
Top pizza with balsamic glaze, honey, and fresh thyme and serve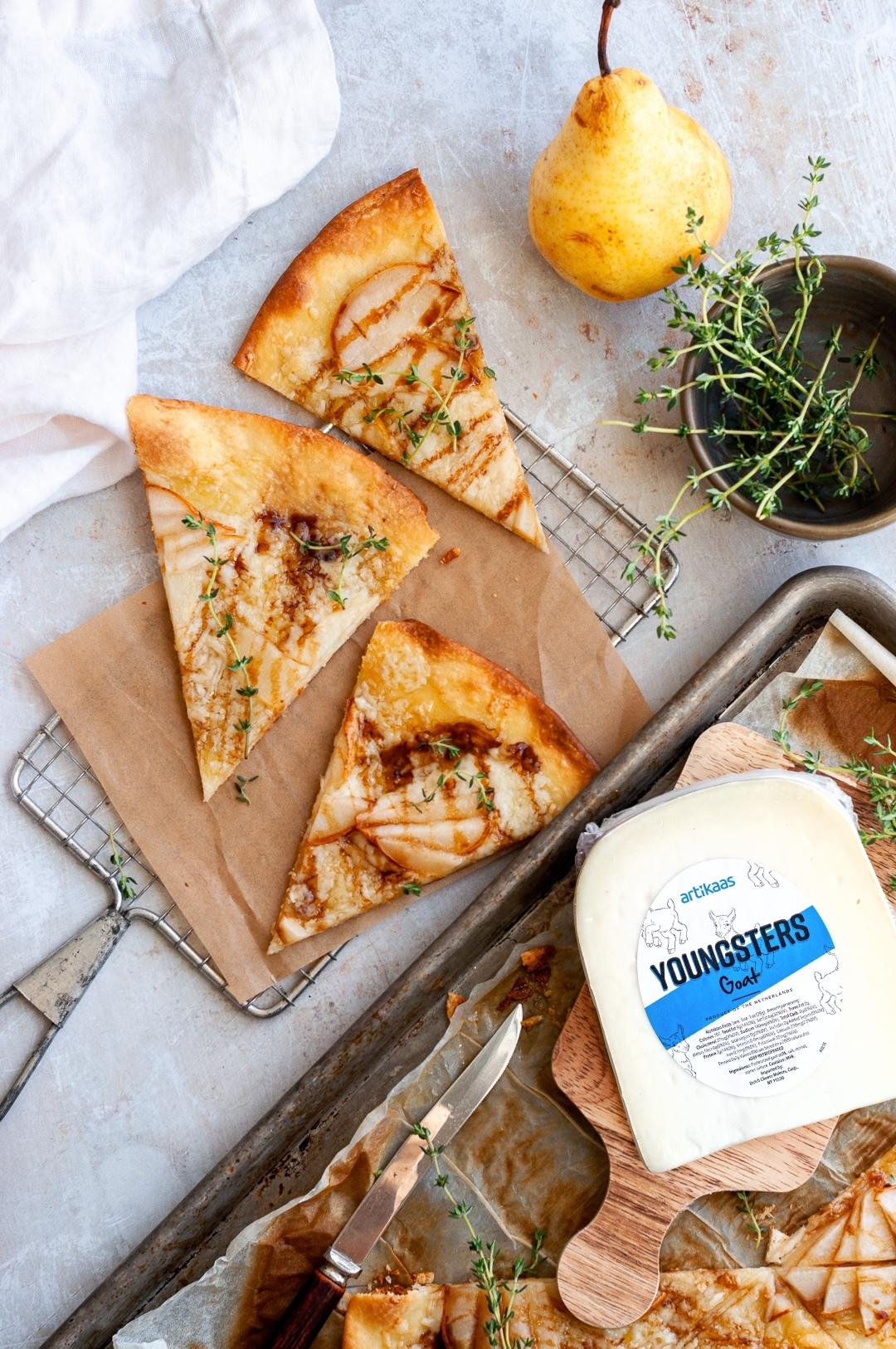 Serve this for a quick meal or as an appetizer for your next gathering!