If you're looking to up your comfort food game this fall, Butternut Squash Orzo with Paréggio is a creamy, dreamy, pot full of cozy goodness. Made with fresh, savory Artikaas Paréggio Cheese, tender roasted butternut squash, and nutty rosemary brown butter, this easy pasta dish tastes like fancy mac and cheese with a fun fall twist!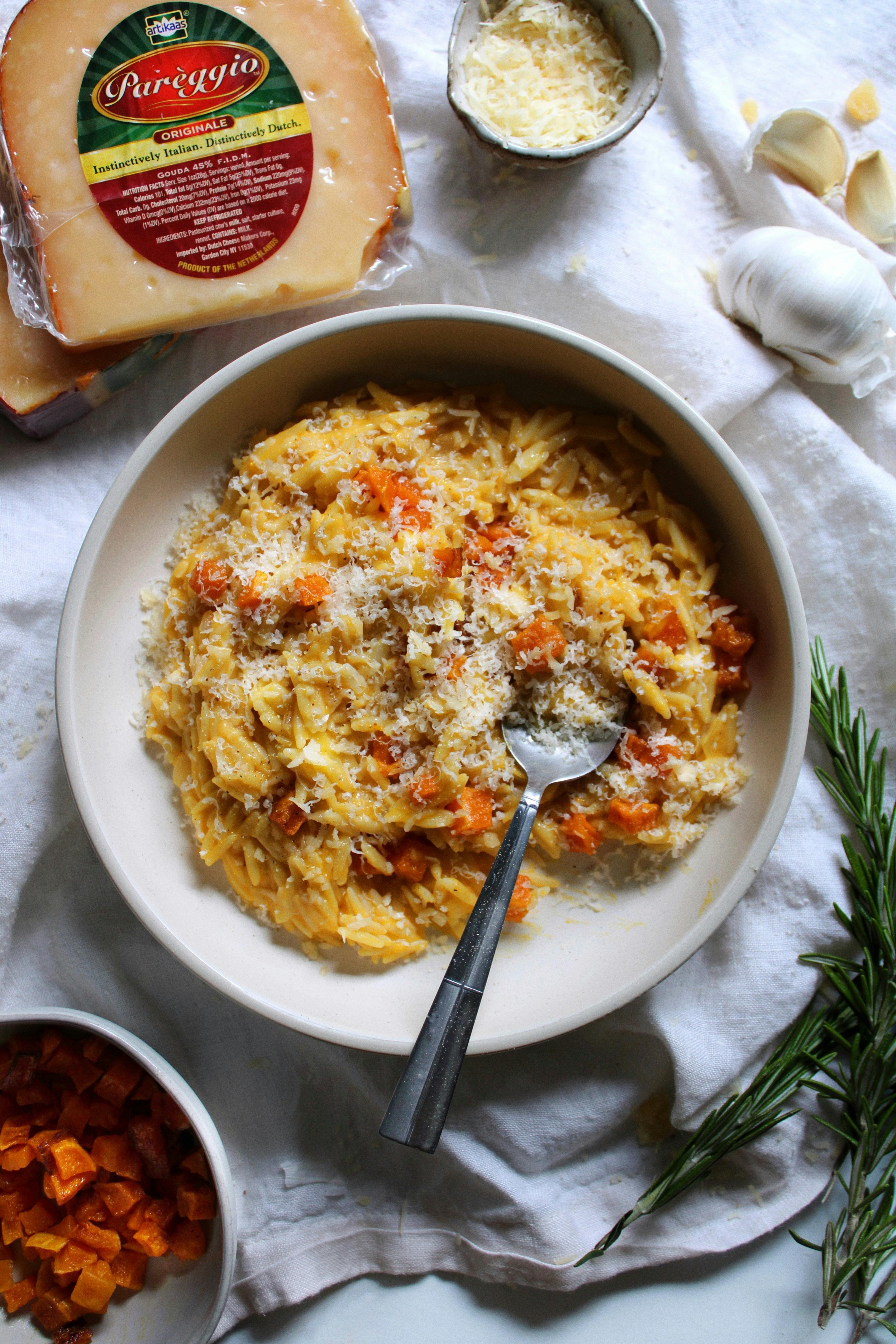 Recipe by Sophia of Kiln + Kitchen
Prep Time: 20ish minutes
Cook Time: 50ish minutes
Servings: about 6
INGREDIENTS
For the butternut squash
1 large butternut squash, peeled, seeded, and cut into 1/2" chunks
3 tablespoons olive oil
1/4 teaspoon cinnamon
1/4 teaspoon nutmeg
1/2 teaspoon salt
1/2 teaspoon pepper
For the brown butter
4 tablespoons butter
1 sprig fresh rosemary
For the orzo
1 medium onion, diced
3 cloves garlic, minced
2 tablespoons olive oil
2 cups orzo
5 cups water
1.5 cups grated Artikaas Paréggio
1 teaspoon salt + more to taste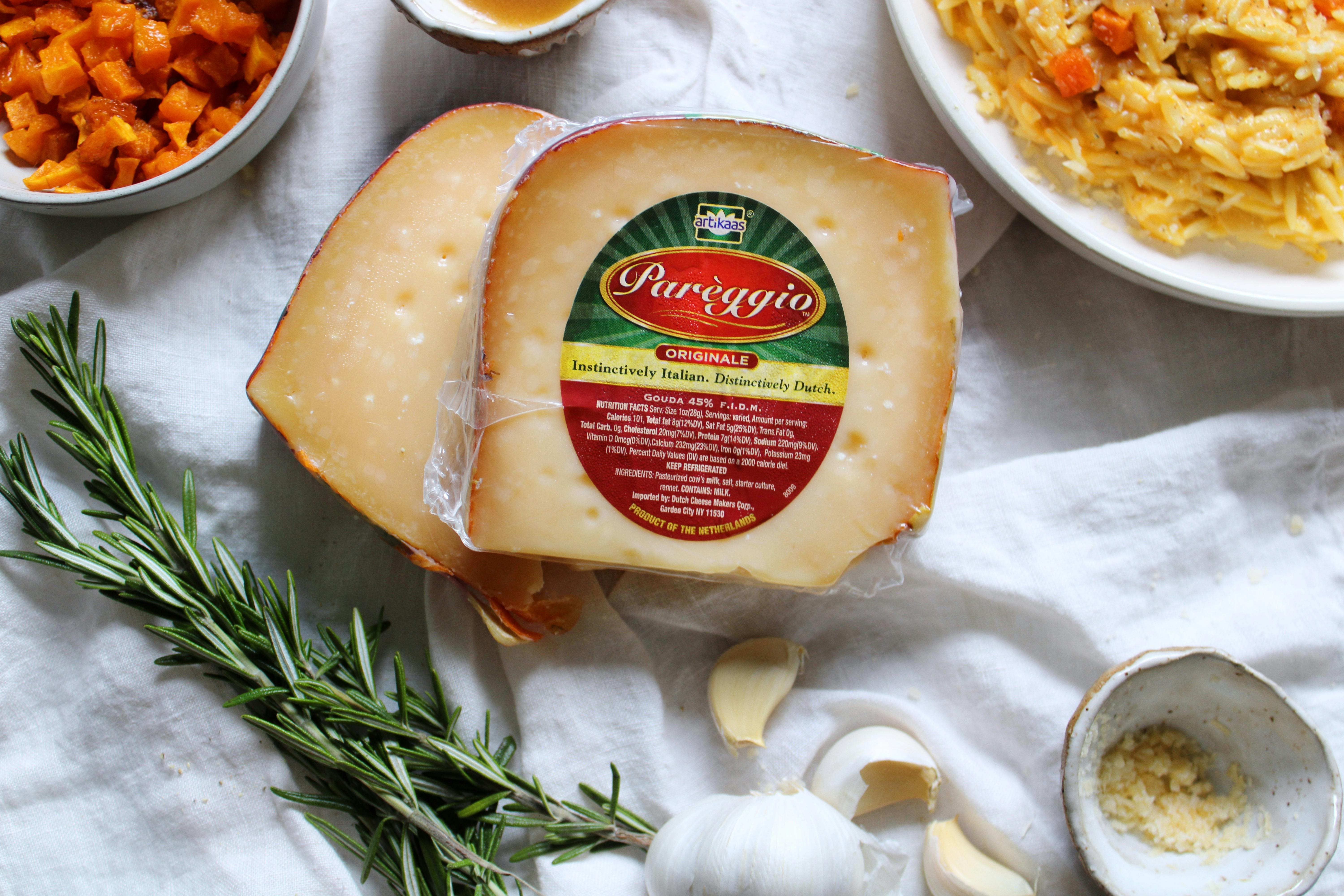 INSTRUCTIONS
Make the butternut squash
Preheat the oven to 400°F.
Place the chunks of squash on a parchment covered sheet pan. Drizzle with olive oil and spices. Toss well.
Arrange squash into one layer on the pan and roast for about 30 minutes until the squash is tender.
Transfer half the squash into a blender and blend until smooth. You'll need 1 cup of the puree for this recipe.
Save the rest of the roasted squash for the topping.
Make the rosemary brown butter
Heat butter and the sprig of rosemary in a small sauté pan over medium/high heat. The butter will melt and start to foam.
Continue cooking, swirling the pan occasionally, until the butter turns golden brown and smells nutty. Keep an eye on this, it can burn quickly!
Remove from heat and take out the sprig of rosemary. Set brown butter aside.
Make the orzo
In a large heavy bottomed pot, heat the olive oil over medium heat. Once the oil is hot, add the onion and garlic. Sauté until onion is soft, about 5 min.
Add orzo and salt. Stir for 2 minutes, letting the orzo toast for a bit.
Add the water and bring to a simmer. Once the water comes to a simmer, turn the heat down to medium-low and cook until the orzo is soft, stirring occasionally, about 8 minutes.
Add 1 cup of the butternut squash puree, grated Paréggio, and brown butter. Stir until well combined. Taste and add salt as needed.
Spoon into bowls, top with the remaining roasted squash, more Paréggio, and serve!