Who doesn't love an appetizer that's easy to make AND impresses your guests? Try these personalized charcuterie cornucopias for your next Thanksgiving or Friendsgiving spread! It's a simple appetizer that makes a statement and packs a punch. Our 3-year-aged Gouda, Vintage Lot 36, pairs perfectly with the buttery richness of the crescent dough and various fruits, nuts, and meats.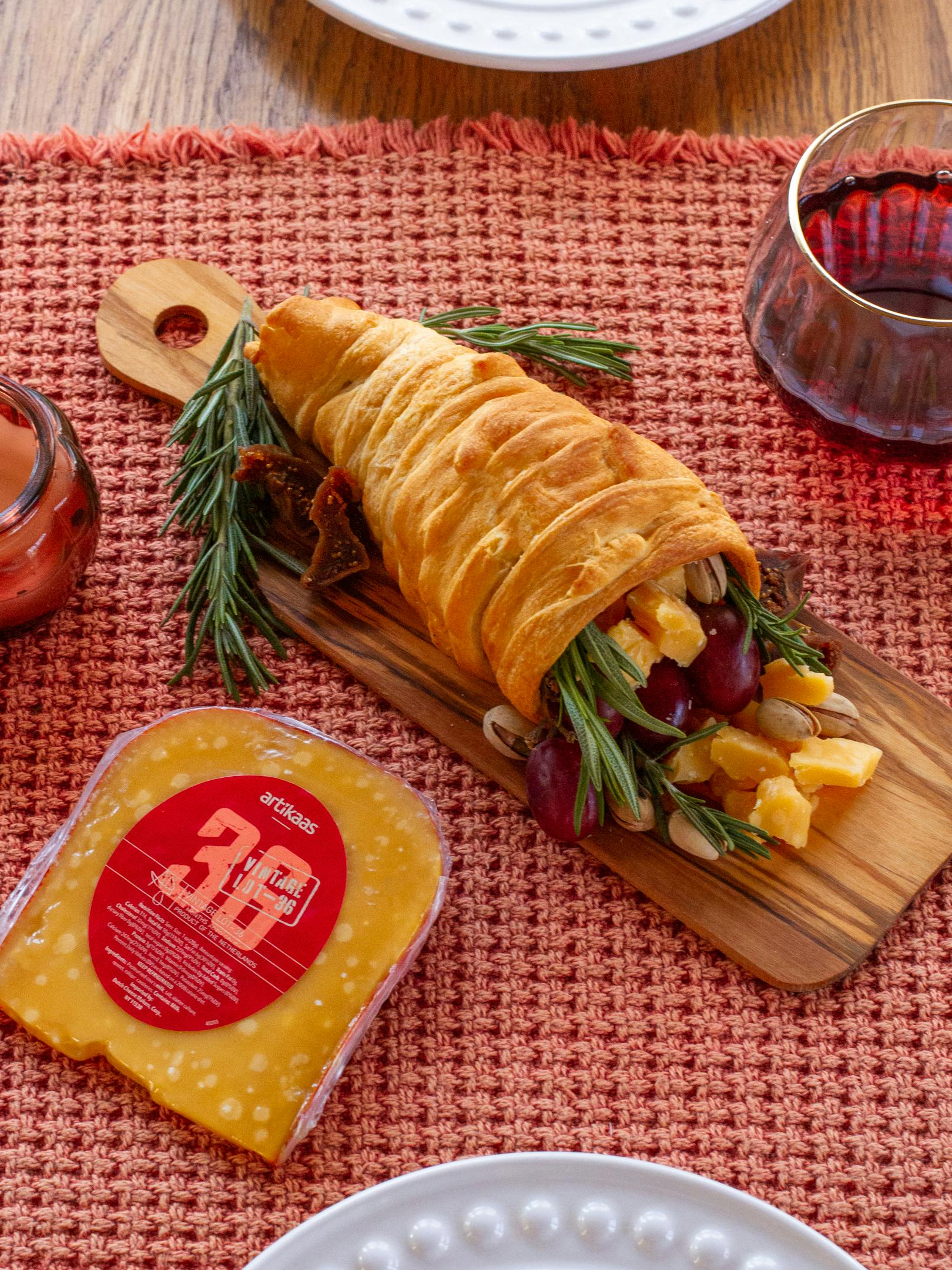 You'll need:
Crescent pastry dough
Tin Foil
Nonstick Cooking Spray
Grapes, meats, nuts, etc!
TO MAKE:
Create tinfoil cones in a cornucopia shape and cover with nonstick spray.
Slice crescent dough into strips and wrap around the tinfoil, overlapping the dough. Brush with egg for a nice golden finish.
Bake in air fryer or oven at 300° for about 5-8 minutes, rotating throughout, until fully cooked.
Let cool before removing the tinfoil inside.
Fill, serve and enjoy!